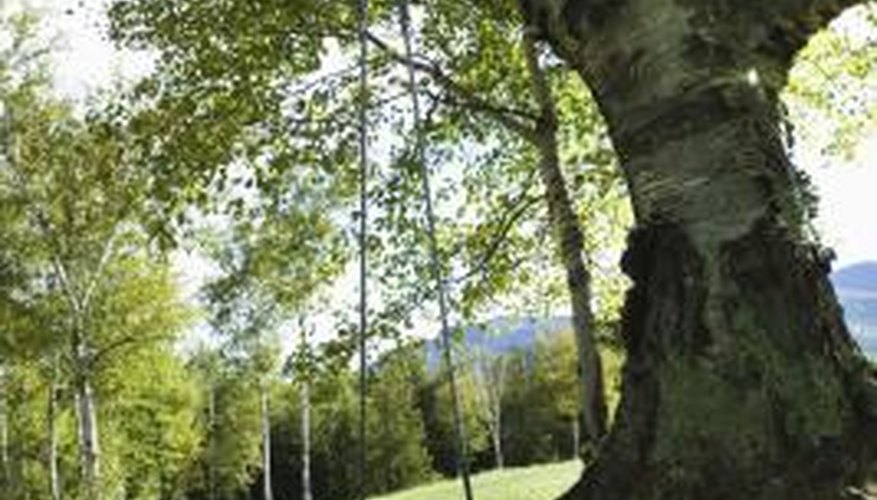 Fall webworms are the larval stage of a white tiger moth with black markings on its wings. The caterpillar itself is pale yellow to green and covered in white hairs. The fall webworm spins a protective web over branches and feeds on leaves within this web. Besides being unattractive, the webs and caterpillars can cause extensive damage to the tree. Control options are available from mechanical to chemical.
Life Cycle
The fall webworm winters in a cocoon under leaf litter, under mulch and in soil. In the spring, from mid March to mid April, adults emerge from hiding to lay eggs. Females lay around 900 eggs in a mass on the undersides of leaves. The eggs will hatch in around seven days and newly hatched caterpillars immediately spin a web and begin to feed. After four to five weeks, the webworms crawl to the ground to pupate. These will become adults and spawn a second generation in in July and August.
Damage
As webworms continue to grow and feed they expand their webs. A single web can spread 2 to 3 feet. When small trees are infested, the entire tree may be covered in webbing. Young caterpillars feed on the tissue between leaf veins leaving behind the brown skeletons. Older caterpillars may eat the leaf and its veins. Large infestations can cause defoliation. Since damage typically occurs later in the year, after trees have had time to store energy, they are not irreparably damaged and can recover.
Mechanical and Cultural Control
The simplest and most effective form of control is to physically destroy the web in your tree. With a pole, rake or any other long-handled object, pierce the web. An open web leaves the caterpillars vulnerable to predators like wasps and birds. Destroying the web once or twice is generally enough to halt the infestation, according to the University of Delaware website. Knocking worms out of the tree with a strong jet of water is also effective. Fall webworms are not dangerous, but their hairs can cause an irritating rash, so handle them with care.
Chemical Control
Chemical control is not usually necessary unless infestations cover large areas or are high up in trees and are beyond reach. The bacterial spray Bacillus thuringiensis is effective against small caterpillars and is safe for people, animals and beneficial insects. Bt sprays must be ingested to be effective and so must adequately cover the canopy. They can also degrade in bright sunlight and should be sprayed early in the morning. Products containing the chemicals carbaryl, acephate, bifenthrin or chlorantraniliprole may also be effective. For large trees or large areas of infestation, contacting a professional may be advisable.