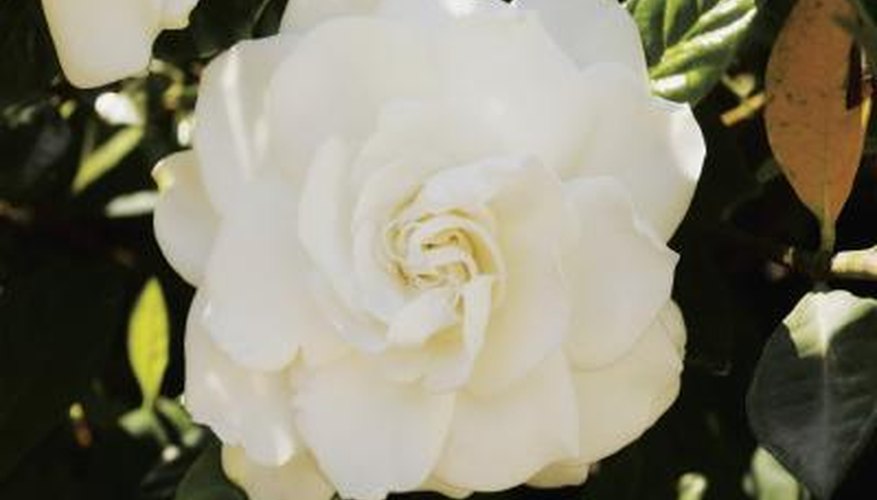 Gardenias are beautiful evergreen shrubs that bloom throughout the warmer months and produce white, fragrant flowers. They grow best in areas and climates with hot summers and mild winters. They have specific light requirements that you need to meet for them to grow to their maximum potential.
Outdoor Light Requirements
When planting gardenias outside, place them in full sun or partial shade. Any prolonged exposure to shade causes gardenias to reduce the number of flowering blooms during that growth cycle. Stay away from flower beds close to a house's foundation or any other large structures that may block the gardenias from getting a good amount of light per day.
Indoor Light Requirements
If you want to enjoy your gardenias for longer and have your house filled with their sweet fragrance, you can plant them indoors in containers. Situate them near windows or patios to give them the best light possible. Placing them in these locations will also allow for air circulation and dispersal of their fragrance throughout your home. Give them full sun for most of the day when they are indoors.
Problems
When gardenias aren't given enough light, a couple of problems can surface. They become stressed and experience bud drop, which is when unopened buds drop unexpectedly. Yellowing of gardenia leaves occurs with older leaves during early spring; however, when it occurs during other times of the year and to younger leaves, it is attributed to stress from insufficient light.
Considerations
Giving gardenias the right amount of light allows them to grow and blossom the way nature intended. If they are given too much light, they can wither from the extreme heat and often experience sunburns on the leaves and blossoms. Avoid late afternoon sun during the hottest days of the summer as much as possible to stop this from happening. During the colder months, supplement the daily sunlight with artificial light to give the gardenias the right amount to last them through the winter.