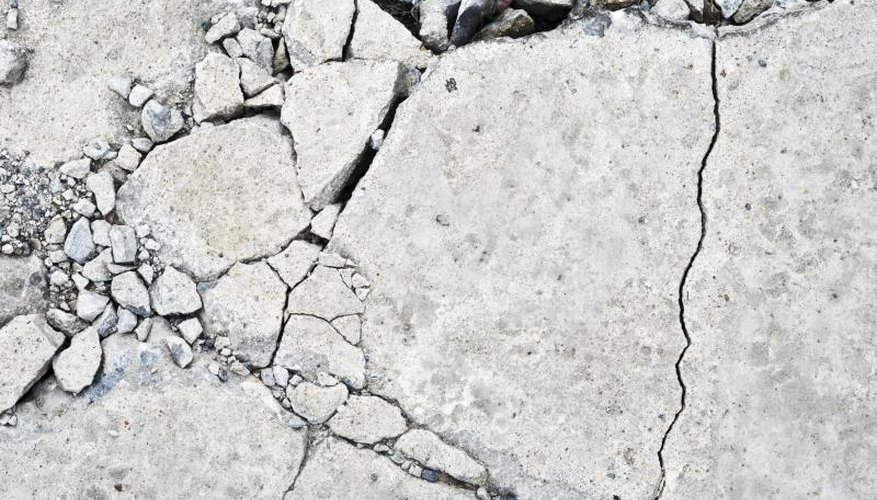 Post-tension cables give concrete greater strength, reducing the chances of cracks and separation in slab foundations, floors, patios and other concrete elements. Post-tensioning is used in all kinds of construction, including residential.
How Post-Tensioning Works
To create post-tensioned concrete, workers run steel cables, or "tendons," through the area where the concrete slab will be poured. The concrete is poured and allowed to cure. The cables are then "tensioned," or stretched, and anchored. The tension on the cables compresses the concrete, giving the slab added strength.
Cables vs. Rebar
Post-tension cables create "prestressed" concrete, which is different from the reinforced concrete created by pouring the slab around a grid of reinforcing bars, or "rebar." Rebar helps support the weight of loads placed on the slab and limits how wide a crack can get, but it doesn't prevent cracking itself. Prestressed concrete is designed for crack-resistance and enhances the ability of the concrete to bear loads.