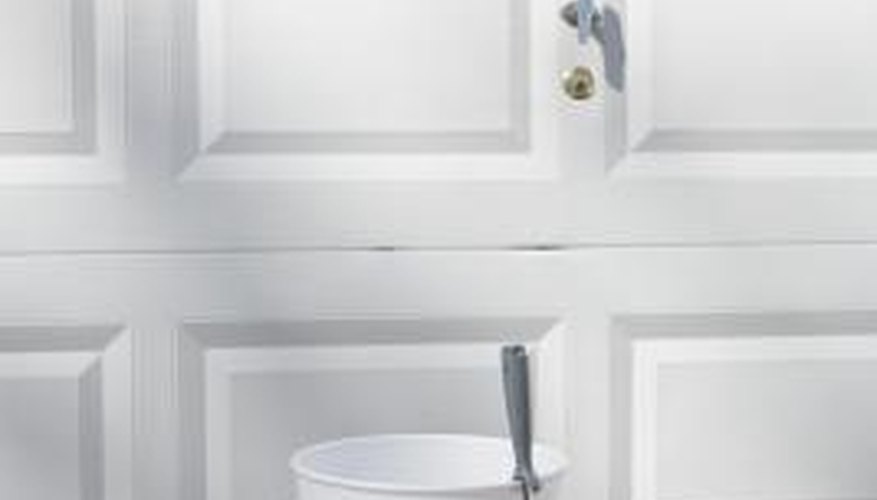 Acid etching allows you to change and customize the look of your concrete surfaces. Paint does not adhere to a smooth concrete surface, and stain cannot penetrate finished concrete. Acid etching allows you to open pores in the concrete and roughen the surface so you can apply the colors that you want.
Definition
Acid etching is the process of roughing the surface of concrete with acid. The most common acid used is muriatic acid, which is a form of hydrochloric acid. The deepness of the pits formed in the concrete and the roughness of the finished surface depend on the type of acid and the amount of time the acid rests on the concrete's surface.
Uses
Acid etching is necessary for concrete repairs such as resurfacing and refacing concrete slabs and floors. Acid etching is also required before staining or painting concrete. The etching roughs the surface of the concrete and opens small holes in the concrete, which allows paint to grip the surface and stain to penetrate into the concrete. Without proper acid etching, paint will peel away, and the stain will not properly color the concrete.
Safety
Acids are dangerous substances, so proper precautions must be taken to avoid injuries. Muriatic acid causes severe skin irritations and can irreversibly damage the eyes and mouth. Always wear proper safety gear such as boots, long pants, thick gloves and safety glasses. Avoid working alone on an acid-etching project whenever possible.
Neutralization
After allowing the acid to penetrate the concrete for the amount of time the product manufacturer recommends, you must neutralize the acid before rinsing it away. Some products are active for only a limited amount of time, so rinsing the product dilutes it and sufficiently neutralizes it at the same time. However, most acid products require you to add a neutralizing substance such as baking soda before rinsing. Failure to neutralize the acid can damage your concrete, pollute ground water, damage surrounding vegetation and endanger any animals that come in contact with the acid.