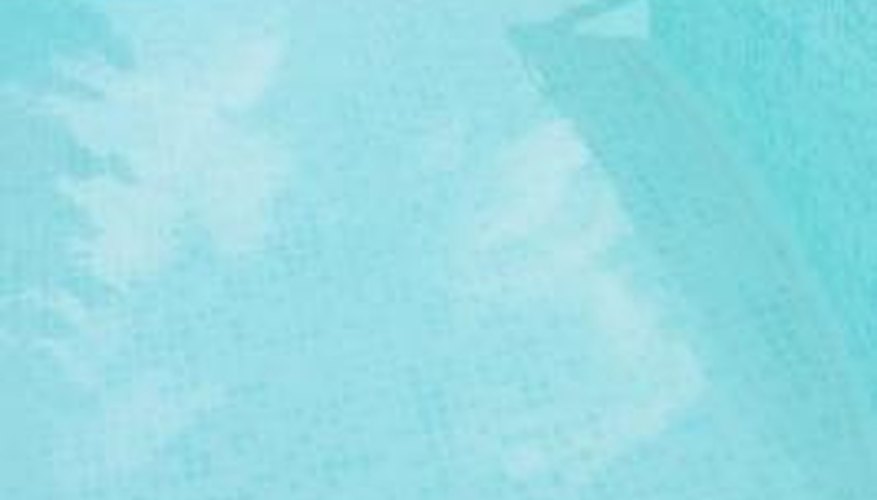 Many first-time swimming pool owners (and even a few veterans) find themselves confused about how to keep their pool water clean. And while many pool owners understand that chlorine is used to disinfect pool water, they may not know how much to use. In addition to pool chlorine levels, a pool owner also has to learn to make sense of a pool's pH balance. Fortunately, understanding the relationship between pool chlorine and pool pH balance isn't that difficult.
Pool Chlorine
Chlorine in a swimming pool, if it's applied and maintained correctly, is always there and ready to keep a pool's water clean and sanitary. To be effective, though, pool chlorine needs to be at a certain recommended level at all times. For swimming pools, the level of free available chlorine (FAC) is expressed in parts per million (ppm). Chlorine level should be at 1 ppm to 3 ppm of free available chlorine disinfectant.
Pool pH
The pH level is a measure of how acidic (below 7) or alkaline (above 7) any given substance is. With a pH of 7 being perfectly neutral (neither acidic nor alkaline), pool owners are advised to shoot for a pH of 7.2 to 7.8. The closer to 7.4 to 7.6 a pool owner can get her water's pH, the better it is for pool chlorine levels. Swimming pool chlorine and pH levels, then, depend on each other.
Chemical Balance
The nearer a swimming pool is to having an available chlorine level of 2 ppm and a pH of 7.4 to 7.6, the more chemically balanced it is. In fact, chlorine effectiveness in a pool depends on good pH balance. Pool pH, for example, that's above 8 will make it difficult for chlorine to work properly. The pH in a pool that's below 7 will cause chlorine to disappear completely.
Available Chlorine
FAC in a swimming pool is that chlorine which is on hand to destroy bacteria and organic matter. A pool with a chlorine level below 1 ppm risks contamination because there won't be enough FAC on hand for effective disinfection. However, a pool with a FAC too much above about 5.5 ppm can cause swimmers to experience eye and mucus membrane irritation. Swimming pools with FAC levels above 10 ppm are too chlorinated to safely swim in.
Considerations
Test your swimming pool for chlorine and pH levels at least twice weekly. Raise pool chlorine levels by adding more chlorine, about 1 lb. per 30,000 gallons of water. You can raise a pool's pH by adding sodium carbonate (soda ash), about 1 lb. per 10,000 gallons of water. Sodium thiosulfate can be used to lower pool chlorine levels by about 1 ppm per recommended package dose. Pool pH can be lowered using muriatic acid, also according to package directions.