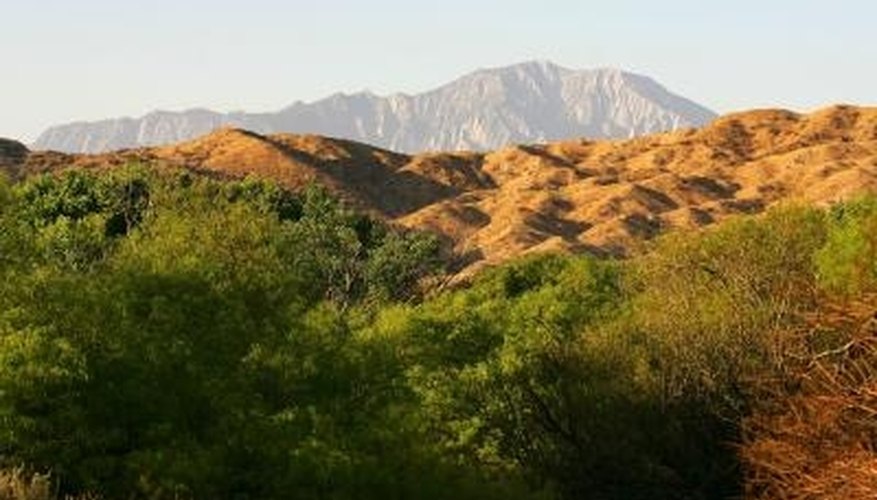 Mesquite trees are in the pea family. Most Sonoran desert trees are legumes, including the mesquite. While the hard, inner seed itself is indigestible, the outer layers, the beans and pods, have provided an important food source for residents of the Sonoran deserts of Mexico and the United States for generations. Mesquite tree beans may be eaten fresh. The dried beans have different uses.
A Danger to Domestic Grazing Animals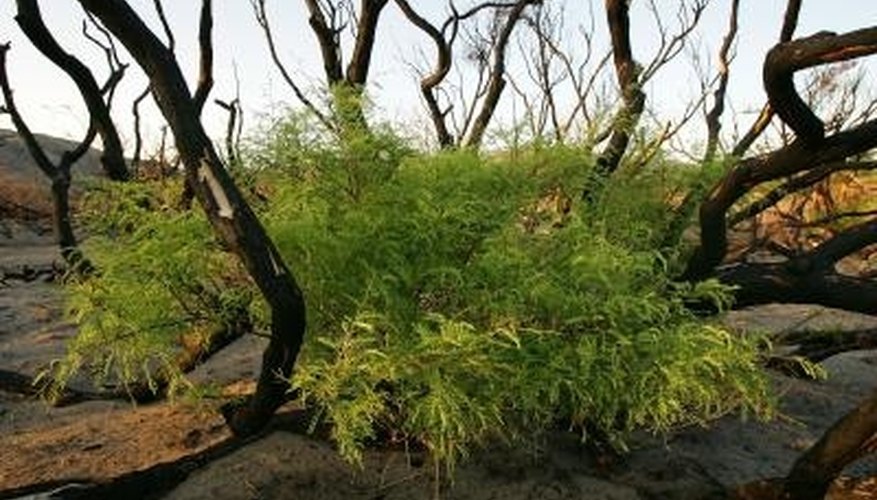 Mesquite beans' high sugar content, along with a lack of other nutrients, lead to nutritional deficiency in some grazing domestic animals, mostly cattle, horses and goats, but with little effect on sheep. Cows consuming mesquite means as more than 60 percent of their diet for more than 60 days may be in danger. Jaw and tongue trouble develop gradually in affected animals, usually after consuming the beans for more than two months. The sick animal may experience a loss of up to 50 percent body weight, along with other symptoms, leading to death. These cases usually occur where beans have been accumulated, such as by pack rats, providing easy access to grazing animals.
Food for Wildlife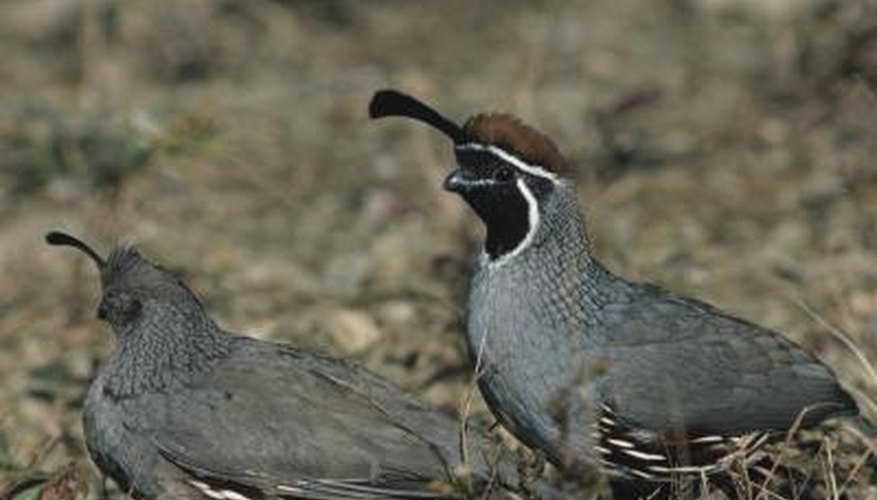 Sonoran desert animals utilize mesquite beans for food. Quail and doves eat the beans, as do ravens and wild turkeys. Prairie dogs and other rodents, such as chipmunks, squirrels and mice, use mesquite beans as a food source. Even coyotes are eat mesquite beans. Rabbits, including little cottontails and large jackrabbits, rely on mesquite as food. Javelinas are in the peccary family of animals. Resembling bristly pigs, at up to 60 lbs. javalinas are the size of hefty dogs. Javelinas include mesquite beans in their vegetarian diet.
Historic Uses of Mesquite Beans
Coffee and tea were scarce during the Civil War, so Texans used roasted mesquite beans along with other readily available ingredients, such as acorns or corn, to make coffee substitute. Mesquite leaves were boiled for tea. Native Americans of the Southwestern U.S. made a drink called atole from the ground beans and water. This drink was sometimes fermented to a mildly intoxicating level. Spanish explorer Alvar Nunez Cabeza de Vaca recorded in his journal that the local natives of what is now called the Texas Gulf Coast, pounded mesquite bean pods in a dirt hole into a mush, mixing them with water and dirt.
Modern Usage of Mesquite Beans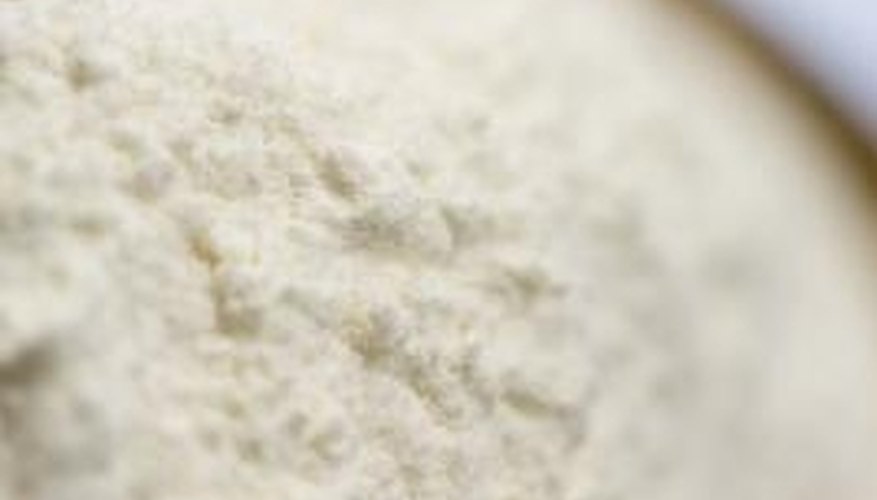 Mesquite beans, including the seeds, may be dry roasted and ground into high-protein, gluten-free flour. The flour is used making baked goods including cookies, muffins and cornbread. Tortillas and pancakes are made with mesquite flour. Mesquite flour may be added to any recipe including flour by replacing some of the flour called for with mesquite flour. The meal may be used in gravies or casseroles. Mesquite meal and flour have a strong flavor. Experiment with recipes to find those that please you.