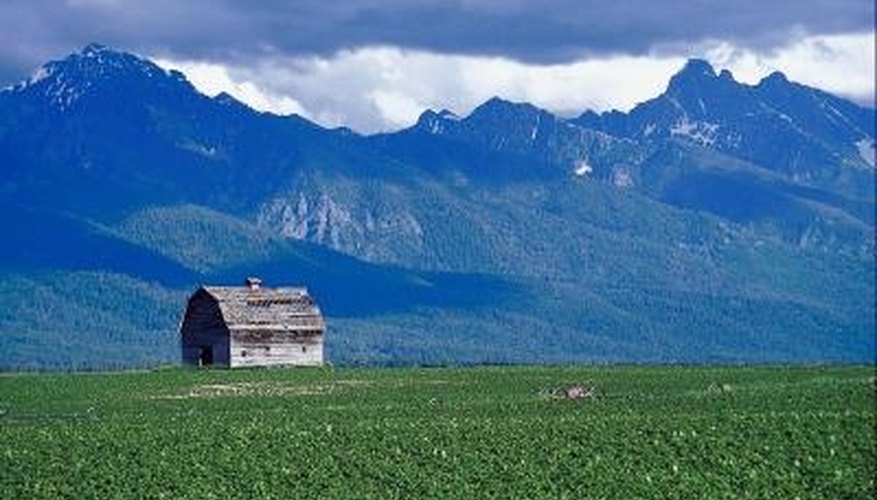 The foundation of a shed is one of the main determinants of how long the structure lasts. If the shed has an inferior foundation, it will start to shift over time, causing doors and windows to stop working properly, and even causing cracks in the walls if the movement of the foundation is severe.
Climate
If you live in an area that gets hard frosts, the quality of your foundation is more important. If the ground where you live never freezes, you can put some blocks down on the ground; if you level them, they are likely to stay level for a long time. In a climate that freezes the ground every winter, the ground shifts and moves as the water in the soil turns to ice and back to water. Blocks that are set on top of the ground are likely to shift up and down and even move sideways. The more moisture there is in the ground where you put your shed, the more pronounced this will be.
Materials
Whatever type of foundation you build, you should make it out of materials that are resistant to rot. Stones, concrete blocks or poured concrete are best. For small sheds that are built of wood, it is sufficient to put in blocks or piers. If you are building your shed out of stone, cob or some other very heavy material, you will need a complete perimeter wall to support the weight of the walls.
Size
The larger your shed is, the more important it is that you build a foundation that won't move. A 10-foot square shed, even if it moves a bit when the ground freezes, will probably move in one piece if it is well-built. If your shed is 30-by-40 feet, however, any shifting in the foundation will move one part of it but not another, and will cause problems in the integrity of the structure. Putting in concrete posts that sit on footings that are below the frost line (usually 4 or 5 feet down) should protect you from these problems.
Usage
The higher quality foundation you build, the more it's going to cost you. If your shed is a simple structure for storing firewood, you don't need to spend as much money as if it's a heated building for storing tools and working. Base the amount of time and money that you put into the shed on what its intended purpose is. Putting in a below-grade concrete frost wall for a shed used to store firewood, for example, is unnecessary.