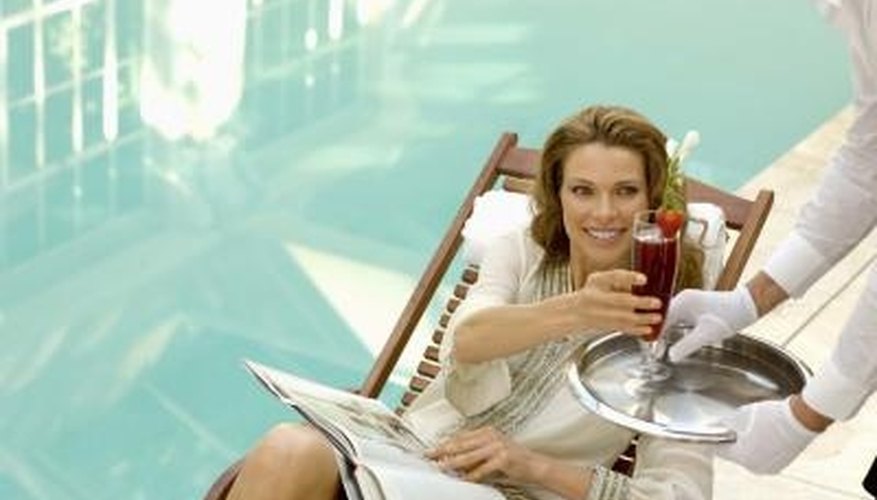 Underwriting and approval for FHA loans comes from the Department of Housing and Urban Development. Over the years, as the risks with loaning money in the mortgage industry increased, FHA loans adopted a strict set of requirements regarding single family and multi-family dwellings. The requirements from the FHA encompass everything from foundations to roofing and even span outdoors to in ground pools.
In Ground Pools
For an FHA appraiser to give the thumbs up to the underwriting department on a property with an in ground pool, the pool must have adequate water (at least half full) and a pump to circulate that water. There is no statute, however, on the cleanliness of the water for the appraisal. Regardless, the better the pool looks, the better the chances for a good appraisal. If there is no water in the pool, even if a pump is available, the appraiser will not clear the property with underwriting.
Above Ground Pools
Since above ground pools are not affixed or attached directly to property or land, they are not part of the sales contract. Because of this, FHA exempts above ground pools from inspection. It is also beneficial to add that above ground pools neither add to nor subtract value from a home appraisal.
Value
FHA assesses values to all improvements on a monetary basis for a contract sale. If the appraiser does not deem the house meets or exceeds the contract price, this will impede the sale of a property unless the seller adjusts the amount to meet the appraised value or the parties agree to pay the difference between the sales price and appraised value in cash at closing.
Considerations
In ground pools are expensive to maintain. Buyers taking the plunge to buy a home with an in ground pool should have a maintenance analysis completed on the cost of ownership. Pool maintenance costs are in addition to regular maintenance needed on any property and might be more than the average buyer bargains for.