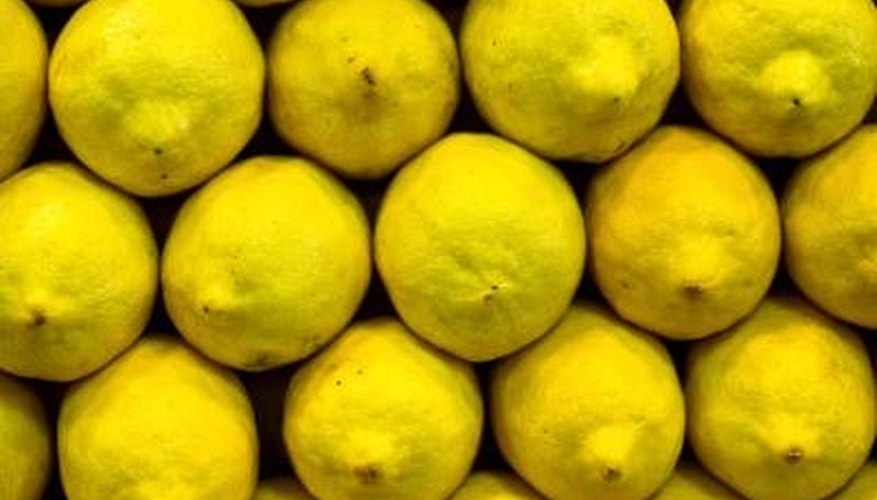 Mosquito bites do more than itch and irritate - they can also spread diseases like West Nile Virus. If you don't want to use harsh chemicals to keep mosquitoes away from your home and your family, you can use organic ingredients to repel them.
Rose Geraniums
Rose geranium plants have long been used in South Africa as traditional, natural mosquito repellents. When you bruise their leaves or flowers, they emit a pungent odor that drives mosquitoes away. Organic mosquito repellents often contain rose geranium essential oils as one of their main ingredients. The essential oil is available for purchase on its own in aromatherapy supply stores or natural food stores.
D-limonene
Citrus fruits like oranges and lemons contain a compound called d-limonene. While it has no effect on humans and pets, d-limonene drives away nuisance insects including fleas, flies and mosquitoes. D-limonene is found in citrus oil. You can create your own citrus oil infused solution by chopping up a few whole citrus fruits, then pouring nearly-boiling water over them. Let the fruit and water sit until they cool, then strain the water into a spray bottle. It contains citrus oil and can repel insects. Citrus oil is also available for purchase in the same places you will find rose geranium oil.
Use
You can purchase organic mosquito repellents containing rose geranium and citrus oils. You can create your own using those essential oils. Place a few drops of each oil in a container of unscented lotion and mix it thoroughly. Spread the lotion on your skin as mosquito repellent. Place a few drops of the oils onto a kerchief and tie it around your neck or your wrist for a wearable mosquito deterrent. If your pets wear fabric collars, use the oils to help protect them from mosquitoes by putting one or two drops of oil on the collar every week or so.
Considerations
If you make your own citrus oil-infused water, just add a few drops of rose geranium oil to the water in the spray bottle to make a sprayable mosquito repellent. Mist down your skin before you go outside, or spray it on lawn furniture an hour before serving dinner outside. You can even it use it on your dog: just mist it down. Take care when citrus oil as an organic mosquito repellent on your skin. It can make your skin more sensitive to sunlight, increasing your risk of getting a sunburn.