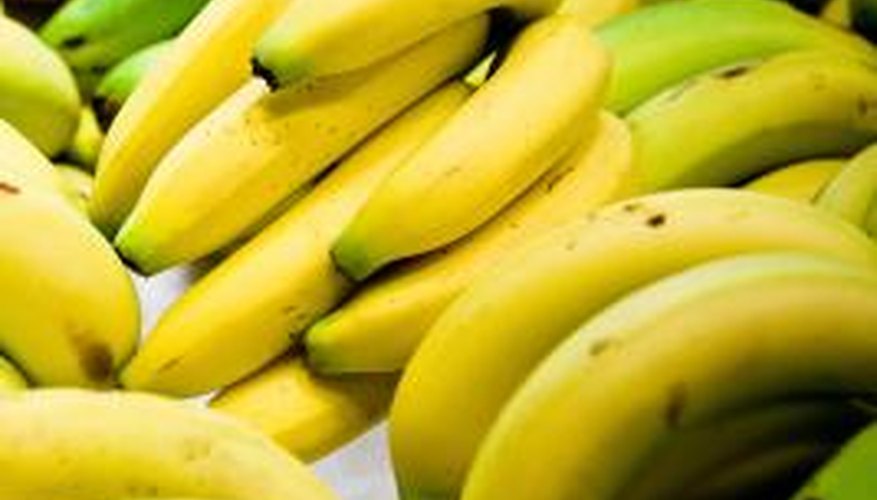 The Brazilian wandering spider, also known as the banana spider, has the reputation of being the most venomous in the world. The brown spider often stows away on produce imports of bananas when it inadvertently becomes picked up from its home beneath the banana plant during harvest. The spider can be found across Central and South Americas. Within the genus, at least five species can be found with similar appearance and characteristics.
Appearance and Nature
The spider grows approximately 5 inches in width. Brownish-black in color with a pure black underbelly, the spider has a light fur covering over its body. It sports eight eyes, and two of the eyes are quite prominent in the spider's face due to their enlarged size. The red jaws of the spider stand out dramatically against it drab body. When agitated or threatened, the spider will rear up and open its jaws in an aggressive display. Exceptionally fast, the spider does have a confrontational nature and does not run from a perceived threat.
Behavior
In the Brazilian wandering spider's natural habitat, it subsists on crickets, mice, lizards and a multitude of large insects. The spider does not weave a web but seeks out hiding places on the forest floor during the day. It resides below banana plants, log piles and other vegetation. From its hiding place, it hunts for food. The spiders secretive and hiding nature makes it a threat to humans because it often enters homes or automobiles to hide.
Life Cycle
The spider lives approximately one to two years. Despite the fact that the spider does not create a web to catch prey, it does produce silk. It uses its silk to encase its eggs in a protective sac. The spider breeds at will. The male quickly mates with the female and then makes a hasty retreat before she has the opportunity to kill him. The female retains the sperm within her body until she decides to lay her eggs. The sperm fertilizes the eggs during the laying process.
Venom
The Brazilian wandering spider produces a potent neurotoxin. The venom causes an exceptionally painful bite. The victim can suffer breathing problems, paralysis, loss of muscle control and eventual asphyxiation if medical treatment is not received. Male victims also exhibit an erection that can last for hours. The erection, brought on from the nitric oxide in the venom, gives physicians an immediate clue that the bite sustained came from a Brazilian wandering spider. The toxin may prove a breakthrough in the fight against male erectile dysfunction, according to WebMD. In 2007, the Guinness Book of World Records recognized the spider as the most venomous animal in the world.