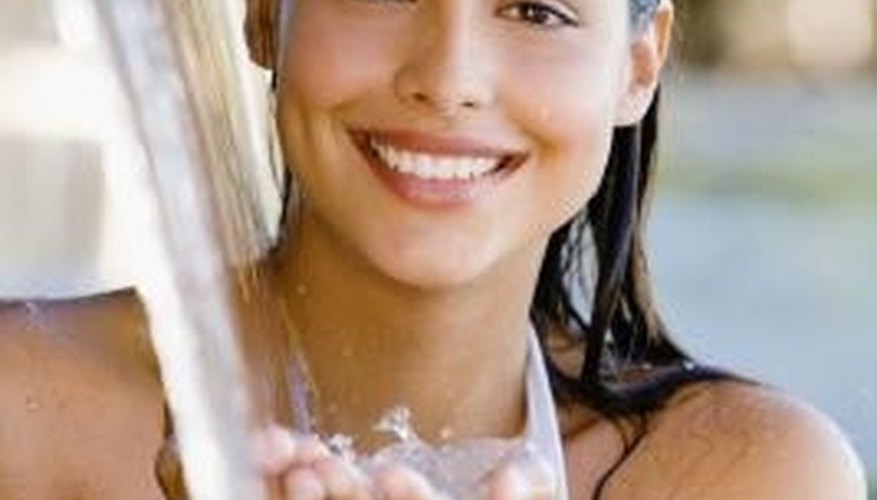 While there are many landscaping options that can add visual interest to your backyard, few make the statement that a waterfall does. Its appearance and soothing sounds make it an ideal complement to a garden, but a waterfall is actually an extremely versatile water feature. If you are considering one for your yard, there are several ways to ensure that you get the right look for your home and get the most impact out of your waterfall.
Go Pre-Fab
Custom built waterfalls can be beautiful, but for the easiest and quickest installation, opt for a prefabricated waterfall structure. Prefab options are available from many landscape-supply companies and are often one-piece structures that contain all of the necessary components to function. They can range in height from 12 inches to more than 8 feet, so you can choose a subtle look or make a more dramatic statement. Prefab waterfalls are typically designed to look like stone formations but are usually made from fiberglass so they are lightweight and easy to install. In addition to being more convenient, prefab waterfalls are typically less expensive than custom-built options.
Utilize a Natural Slope
A waterfall feature requires some type of downward angle for the water to fall properly. If you are designing a custom-built waterfall for your yard, make use of any natural slope that you might have on your property to make the construction easier. When there is no naturally occurring slope, some type of stone structure or berm must be built, which can be fairly costly and require extra work. Electricity is also required to pump the water. If your yard slopes downward naturally, you may have the ideal setup for a multi-level waterfall with an attractive natural look.
Use Height for Drama
Some backyard waterfalls are quite subtle and only reach heights of a couple of feet, with the water trickling down into a small basin. However, if you want to make a dramatic statement in your yard, a fall that is 8 feet or higher is your best option. A taller fall should have a larger pond for the water to fall into so that the scale of the feature is maintained. The pond should also be deeper to accommodate the larger splash that comes from a higher waterfall. A higher structure is also a good fit if you want to amplify the sound that is produced by the waterfall.
Pair with a Pool
If you already have a pool in your backyard, pairing it with a waterfall is a natural fit. As with a garden waterfall, the height of the feature may vary based on the look you want. For a subtle look, create a waterfall with a few stone slabs at the edge of the pool. Opt for a higher waterfall that contains boulders and rocks if you prefer a bolder look. This type of waterfall is an ideal complement to a lagoon-style pool because the pair creates a natural effect that can create an oasis-like feel for your backyard.