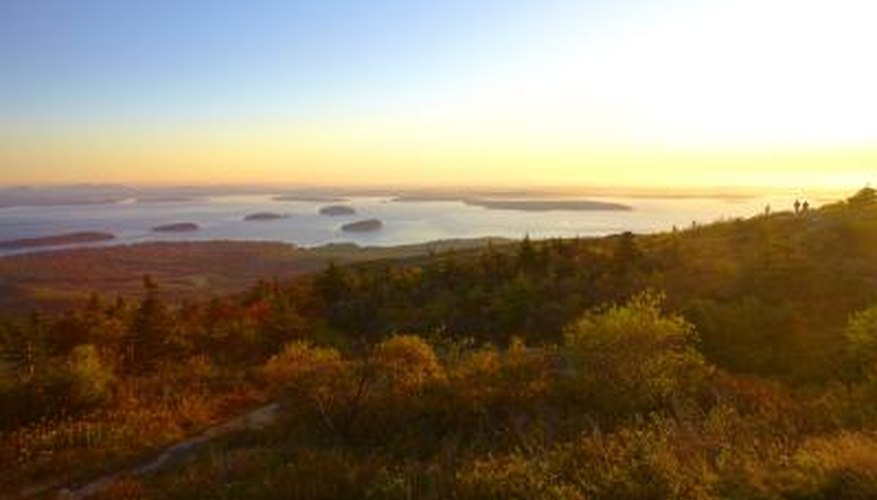 Ecosystem is a term used to describe the sum total of all living organisms in a geographic area, their relationships to each other and their non-living environment. There are two types of ecosystem: an aquatic ecosystem, which is a water-based ecosystem, and a terrestrial ecosystem, which is a land-based ecosystem.There are different terms used to describe the way these organisms react to each other.
Mutualism
Mutualism is used to describe the relationship between two or more species where the species derive a mutual benefit from their interaction with one another. An example of mutualism is the relationship between aphids and ants. Aphids are little soft-bodied insects that feed on plant sap. Aphids excrete most of the plant saps because they have to process a lot of sap in order to get enough amino acids. Some ant species feed on this aphid waste and in return, protect the aphids from predators and parasites. Another example of mutualism is the relationship between mushrooms and trees. Mushrooms help the tree to absorb water from the soil and in return, the tree provides sugars and starches to the fungus.
Parasitism
Parasitism is a term which describes the relationship between organisms of different species where one organism is benefitting to the detriment of the other. Parasites are classified according to their interactions with their hosts. For example, parasites that live inside the host are called endoparasites, while those that live on the surface of the host are called ectoparasites. An example of parasitism is the relationship between mosquitos and their hosts.
Competition
Competition is used to describe the relationship of species in an ecosystem where they compete for the same resources. There are two types of competition; interspecific competition involves individuals of different species while intraspecific competition involves individuals of the same species. In nature, competition plays a key role in natural selection because the species on the losing end will either have to adapt in order to survive or die out.
Neutralism
Neutralism is a type of interaction between species where the presence of one in the same ecosystem has little or no direct influence on the other one. This is largely due to the fact that they do not have the same requirements for food or shelter, nor do they have the same predators in common. An example would be a frog and a deer living in the same ecosystem. The presence of one has little to no bearing on the presence or activities of the other.