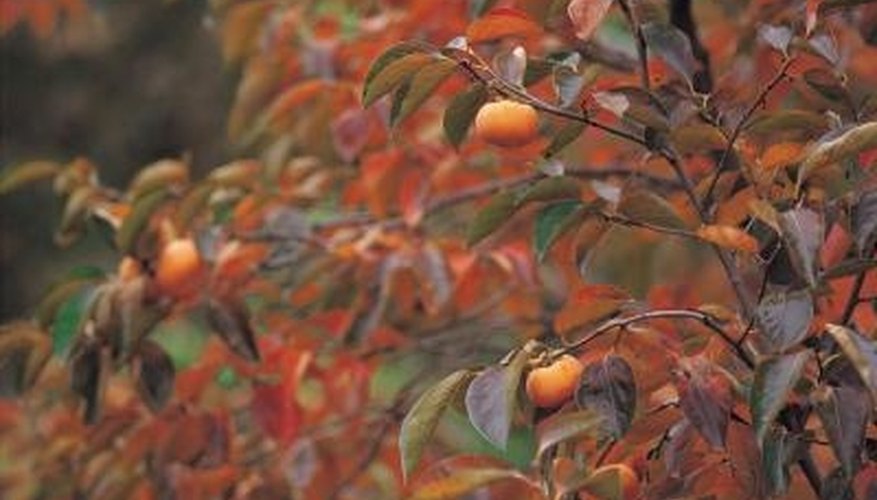 Homeowners often notice beetles on shade trees in their yard or garden. Many beetles found on shade trees, fruit trees or ornamental trees are actually boring insects that tunnel into the internal wood of the tree. Trees with boring insects often have reduced vigor, an unhealthy appearance and will die after repeated infestations.
Types
The longhorned beetle received its name for the long antennae on its body and is damaging while in its larval stage. Adult longhorned beetles are 1/4 to 3 inches in length and are dark brown or black. The roundheaded borer is the immature stage of this beetle and is responsible for boring into the host tree. Roundheaded borers are white or yellow worms with a brown head capsule. Adult flatheaded borers are a beautiful metallic color and measure 1 inch in length. The larval form of this beetle damages the wood of trees, is 1/4 to 2 inches in length and is a white, legless grub.
Effects
Most boring insects attack trees under stress. Drought, fire damage, sunscald, mechanical damage and winter injury are the most common reasons for boring beetle infestations. Trees that have been newly transplanted are also at an increased risk of boring insect damage.The longhorned beetle is often found in firewood after it has been cut. Boring insect larvae develop and feed under the bark of host trees, creating tunneling injuries on the inside of the wood. In their adult form, boring insects feed on the leaves of the host tree but do not cause serious damage the host tree.
Prevention
Keeping your trees healthy and free from stress is one way to reduce boring insect infestations. Providing your tree with steady, adequate amounts of water each day is essential to good health and vigor. A few boring insects attack healthy trees, so inspect your trees on a regular basis for signs of damage. Boring insects will often leave piles of sawdust in the boring holes on the trunk of host trees. The presence of green frass, which is excrement, is another sign of insect infestation.
Control
Boring insects are often difficult to control because, in the larval stage, they remain inside the trunk of the tree. Trunk sprays can kill adult beetle borers and are most effective during the egg-laying season. Newly emerged larvae are at their most vulnerable during this time, before the bury themselves in the trunk of the host tree. Insecticides with the active ingredient permethrin are recommended for the treatment of boring insects.