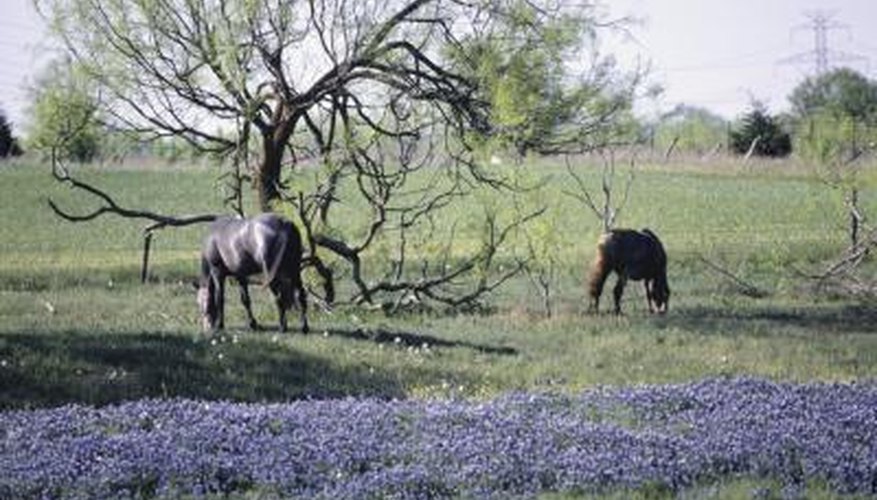 Texas Bluebonnets are from the family Lupinus, which has more than 200 species including both perennial and annual varieties. The plants produce colorful spikes in mixed shades, including the blue-flowered Lupinus texensis, also known as the Texas Bluebonnet. The plant blooms from early spring through September, creating a sea of color in fields along Texas highways.
Perennial Varieties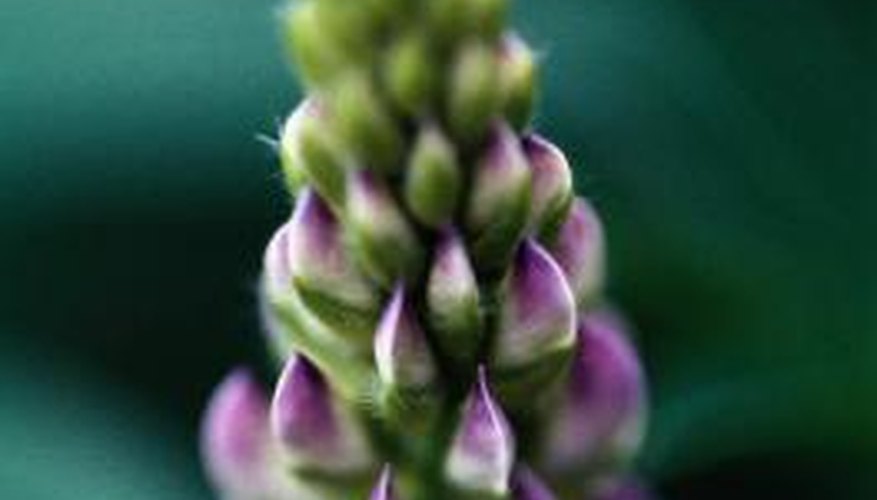 Lupinus polyphyllus or Lupins is a spring and summer-flowering perennial that produces vertical spires of brilliant color. Thousands of the blue flower variety can be seen in bloom in spring and throughout the summer along Texas highways. The flowers are planted by the Texas Department of Transportation (TXDOT) and local city and county governments as part of a wildflower beautification program started by Lady Bird Johnson. The first two weeks in April are considered prime bloom time for bluebonnets around Austin and the Texas Hill Country.
Annuals
Lupinus, including the blue-flowered Lupinus texensis, is a hardy annual with spiked blooms that smell spicey. Gardeners can plant the large seeds of the annual bluebonnet directly into garden beds in April. The annual plant is smaller than its perennial relative is and grows 1 to 3 feet tall. Flowers appear from midsummer through September.
Where to View
Find bluebonnets growing in Texas State Parks, such as Goose Island State Park near Rockport or Big Bend Ranch State Park near Presidio. View bluebonnets at the Lady Bird Johnson Wildflower Center in person or via the "Bluebonnet Cam" at http://www.wildflower.org/bbcam. TXDOT provides bloom sighting updates via a wildflower hotline at 1-800-452-9292 and on its website. Ennis, the "Official Bluebonnet City of Texas," holds a festival in mid-April each year and opens 40 miles of mapped bluebonnet trails, April 1 through April 30.
Fun Fact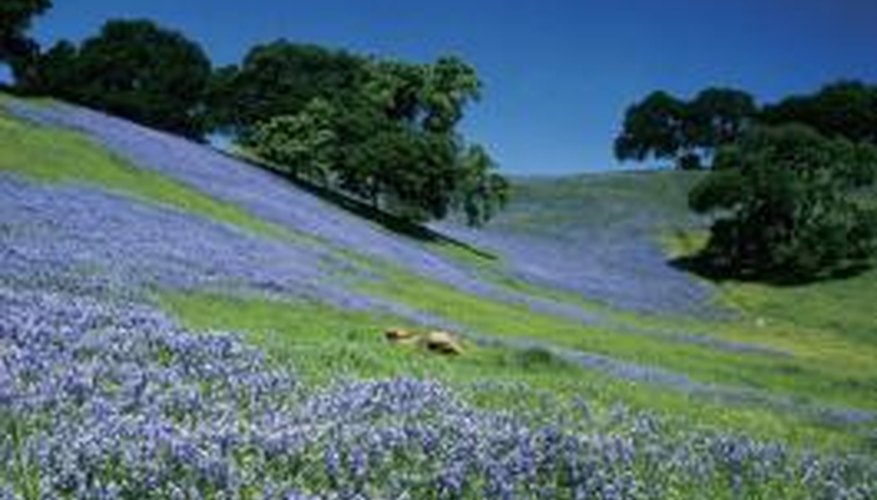 The Texas Bluebonnet was named the state flower in March 1901. The proposal was introduced by state Rep. John M. Green, who pushed the measure at the bequest of the National Society of the Colonial Dames of America in the State of Texas. But first, Green had to explain just exactly what a bluebonnet was the other members of the House. A painting of a bluebonnet arrangement by artist Mode Walker was brought into the chamber, its beauty convincing lawmakers this represented Texas well.