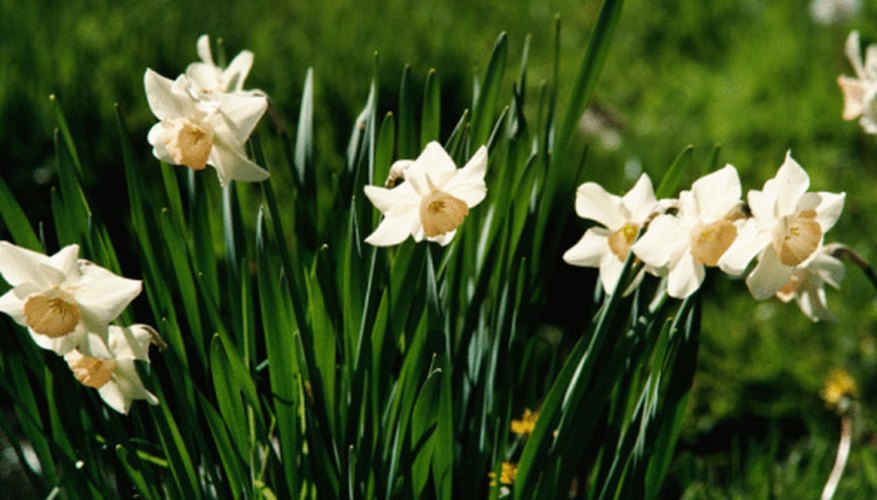 Sidewalks provide a good space to decorate with flowers. Borders define the landscape and draw the eye to the flow derived from the sidewalk. Borders range from colorful perennials to recurring green annuals. They can save you from consistent edging and trimming sometimes required when grass lines your sidewalks. At the same time, you must stay on top of the spread so the border doesn't take over the walking space.
Carnations
The big round carnations usually seen in floral bouquets primarily are grown in greenhouses for sale to florists. Another species of carnations called cheddar pink is ideal for use as a border by sidewalks. According to the University of Illinois, one kind of cheddar pink known as the Firewitch is a perennial flower that grows best in light shade or full sun. The flower has needle-like leaves that turn an evergreen color and grows no more than 3 or 4 inches tall. When the pink-colored flowers bloom, they can grow as high as 8 inches, an ideal size for lining the border of a sidewalk.
Daffodils
Daffodils are bulb plants that are one of the first flowers of the spring and can add a delightful array of yellows and off-white colors early in the season. Planted along a sidewalk, daffodils show off the new green grass as it turns from its winter hibernation. Daffodils don't last very long and usually are gone by early summer when you can start mowing in earnest without worrying about trimming around your flower borders.
Hyacinths
Hyacinths are another early spring flower that brightens up a border. The flowers are bulbs that should be spaced appropriately to give them room to blossom. The bulbs are perennial flowers that will bloom each spring and typically last from March through May. They can be planted alongside daffodils or line your sidewalks alone with their blue, purple and pink colors. The hyacinths dry out by summer and can be replaced with annuals such as pansies when their flowering is complete.
Strawberries
Various breeds of strawberries, such as tribute and tristar, make pretty borders because they stay low to the ground, require very little maintenance and bloom in the spring and fall. With a little cover, they last through the winter to bloom again in spring. Alpine strawberries are another brand of plants that produce small white flowers before turning into tiny flavorful red berries that add color to your borders. By leaving the flowers in place when they bloom, the plants will produce fewer berries.