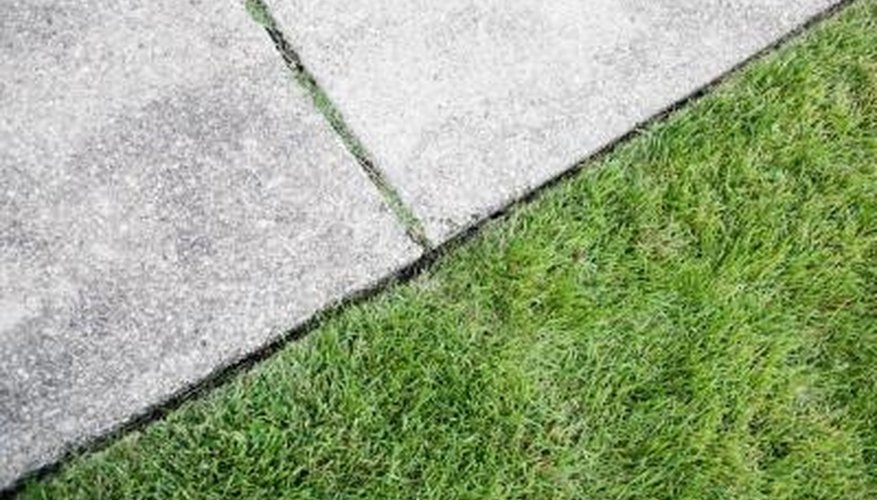 Concrete is used for walkways, garage floors, patios, pools and many other things. It offers a hard, protective finish, but both indoor and outdoor concrete are susceptible to water damage which in turn can lead to mold. Adding a sealer to concrete can prevent water damage.
Outdoor Sealer
Concrete that is outside needs to be sealed about once every two to five years. Outdoor concrete especially needs to be sealed using a solvent-based concrete sealer. This ensures the concrete will not be damaged by exposure to the elements.
Indoor Sealer
Indoor concrete floors, often used in garages and kitchens, also need to be sealed in order to prevent mold. Epoxy-based sealers are best to use inside. They offer protection, and they are available in different colors to match your decor.
Preparation
Both indoor and outdoor concrete needs to be properly prepared before the sealer can be applied. On the outside concrete, you can use a water power washer to make sure all the dirt and dust are off of the concrete. Inside, you can use a number of different detergents, but muratic acid works the best. If using acid, safety always comes first. Keep plenty of baking soda on hand, as it needs to be applied to the acid on the concrete to neutralize it. Make sure the concrete is completely dry before applying the sealer.
Application
You can use a number of different mediums to apply the sealer. The easiest way to seal concrete is with a standard paint roller. Mix the sealer in a large bucket, dip the roller in the sealer and roll the sealer on. Allow the sealer to completely dry overnight before walking on the concrete.