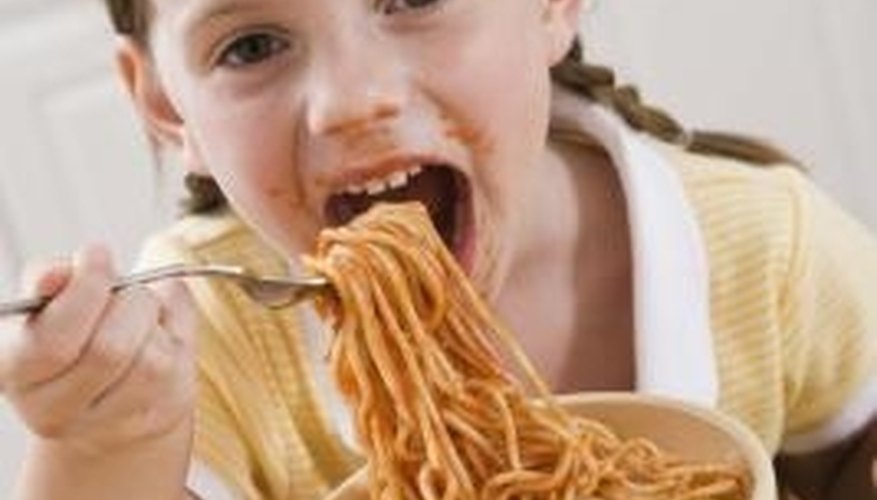 Pasta is a staple food in many households. It takes less than 10 minutes to make and can be served with pasta sauce and cheese. Reuse the water used for boiling to cook another meal or recycle the water for a different use. Delegate one person at each meal to think of a way to recycle the leftover water.
Water Plants
Save the water after boiling pasta to water the plants or flowers outside. Keep the watering can nearby when cooking and dump the water in after use. Water the plants as needed. Let the water cool to room temperature before watering flowers to avoid wilting the petals.
Wash Dishes
Dump the leftover water into a bucket or plugged sink to wash the dishes in after the meal. Add dish soap to a moist sponge and rinse off the soap with the recycled pasta water. You will achieve the same results as using water out of the faucet.
Pasta Sauce
Cook the pasta first before you make the sauce. If the homemade pasta sauce recipe asks for water, reuse the water from the boiled pasta and add it to the sauce. The flavor will not be altered since you will be consuming the pasta with the sauce together during the meal.
Boil Vegetables
If you need to boil vegetables for a side dish, reuse the water from the pasta. After you remove the pasta, bring the water to a boil again and add carrots or other mixed vegetables to the water. Boil for the recommended time.
Dog Water
After you remove the pasta, let the water cool to room temperature. Pour the water into a dog bowl and let your dog drink it. This is not to replace completely fresh water for your animal, but puts this water to good use and will not harm your animal. The water will appear slightly milky due to the residual pasta that was boiled.