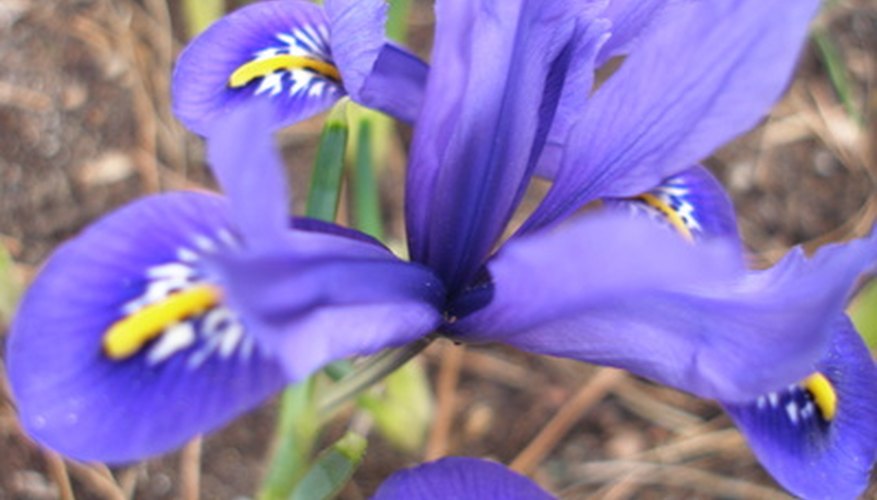 Perennials come in all sizes, shapes and colors and bloom in the spring, summer and fall. Once a perennial is planted, it will return year after year with the proper care. Check the USDA hardiness zones on the perennials you choose as one perennial may flourish in your zone while others may struggle.
Definition of a Perennial
The definition of a perennial, according to Webster's New World Dictionary, is a plant that lives more than two years. A perennial might start from a seed, but it is the root that makes for a true perennial. The perennial, once established, comes back each year from the root system. To establish a strong root system, you must plant a perennial at certain times, depending on the type of perennial and the climate in which you live. You may have plants that return each year in the area where you originally planted them; these plants could be annuals that seed themselves each season, such as the Texas Bluebonnet.
Considerations When Planting
When you plant new perennials, consider the time of day and the current weather conditions. New plants do not care for hot temperatures, direct sunlight, dry weather or cold winds. An overcast day with mild temperatures can be an ideal time to plant. Wait until the temperature no longer drops sharply overnight. If you must plant during hotter temperatures, try planting during the early morning or wait until late in the evening. During dry weather, water the ground generously before and after you plant. Use a wind break of cardboard or a tarp to protect the new plants from a chilly wind if you must plant on a cool, windy day.
Perennial Bulbs
Bulbs that bloom in the spring and summer must be planted in the fall months to have time to establish a strong root system. The planting months vary from hardiness zone to hardiness zone, so a valid rule-of-thumb would be to wait until the soil temperature lowers to 60 degrees Fahrenheit or below at the suggested planting depth. Planting bulbs in September for USDA hardiness zone 3, and between late November and early December for zone 9, are examples of how the planting months can vary from zone to zone.
Planting Times
Plant your perennials during the spring months after the possibility of frost has passed. Plant the hardier perennials through the summer months and into the fall stopping at least one month prior to the first frost. Since a perennial must establish a strong root system, planting too late in the fall does not give the roots time to grow. Warmer climates, such as hardiness zones 7 through 11 will have planting months earlier than those in cooler climate hardiness zones, such as zones 2 through 6.