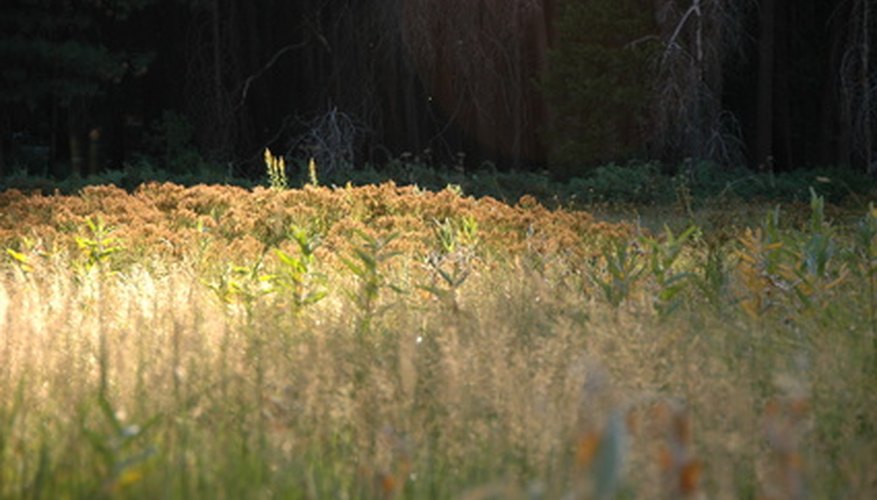 Fertilizers nourish plants and vegetables, providing them with essential nutrients that may be lacking in certain soil types. Fertilizer ingredients often include natural deposits derived from the earth, such as phosphate and potash. Fertilizers come in a variety of forms, each with different methods of application and suitability for different growth.
Granular Fertilizers
Granular fertilizers can be purchased as bags of dry pellets from gardening stores and farmer's markets. Granular fertilizers are available with different formulations, tailored to effectively fertilize different soil types. This kind of fertilizer works by slowly releasing nutrients into the soil over time and preparing soil for fresh growth. This offers sustained nutrition for plants and vegetable gardens in contrast to liquid commercial fertilizers. Granular fertilizer should be applied with caution as it can harm plants if not applied in the right measures.
Organic Fertilizers
Organic fertilizers contain substantial amounts of organic matter derived from vegetable or animal products. They are made from natural substances without any chemical additives. Organic fertilizers can be purchased from gardening stores but can also be made from building a compost heap at home from a range of substances such as food scraps, grass clippings and decomposing plants. Organic fertilizers are highly effective at aiding the growth of vegetable patches, flower gardens and lawns.
Liquid Ferilizers
Liquid fertilizers are concentrated chemicals formulated to nourish plants and vegetable gardens and to help sustain lawn growth. These fertilizers can be mixed with water and applied via a garden hose directly onto the plant or around the soil surrounding plants and vegetables. Nitrogen is a common ingredient, particularly in lawn fertilizers, as it acts as a thickening agent on grass and helps it stay green.
Fish Emulsion
Fish emulsion is derived from gutted fish waste. It provides an excellent source of phosphorous and potassium among other nutrients, which are highly effective at helping plants and vegetables grow. Fish emulsion is easily soluble, too. This gives it a distinct advantage over organic fertilizers, which can break down more slowly during cold winters.