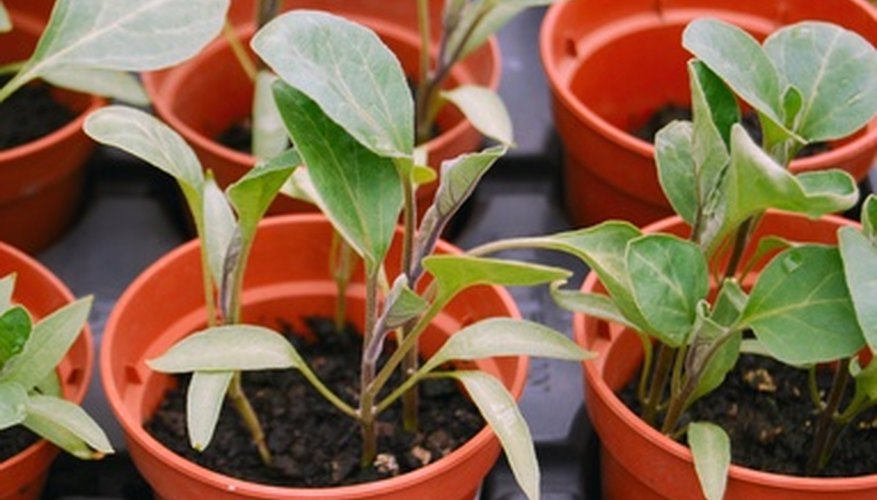 Starting seeds for flowers or vegetables indoors allows you to extend your gardening season, sometimes by months. With a little control over temperature and light, you can grow strong seedlings to transplant to your permanent outdoor garden once the danger of frost has passed. Most plants do need to finish growing outside so they can be pollinated and also have adequate space to grow.
February
Plants that need a long germination period do well with a February start indoors, 12 to 14 weeks prior to the last frost date in most U.S. gardening zones. These plants include geraniums, pansies, violas, wax begonias, leeks and onions early in the month. In mid-February, you may start dusty miller, fountain grass, impatiens, larkspur, lobelia and celery.
March
Plants started in March also need a little extra time to germinate. This is 9 to 12 weeks prior to the last frost date in most areas of the United States. Plants that do well when planted indoors in March include coleus, dahlia, heliotrope, petunias, black-eyed Susan, snapdragons, verbena, broccoli, cabbage, cauliflower and head lettuce early in the month. At mid-month, you may start cleome, dianthus, hollyhock, African marigold, nicotiana, ornamental pepper, strawflower, sweet alyssum, edible peppers and eggplants.
April
When planting instructions indicate seeds may be started eight weeks prior to the last frost, this generally means an April planting in most parts of the United States. Amaranthus, aster, baby's breath, bachelor buttons, balsam, calendula, celosia, cornflower, four o'clock, French marigold, morning glory, nasturtium, ornamental basil, ornamental kale, cosmos, sweet peas, zinnia, and tomatoes may all be started in April.
Hardening Off and Planting Out
In May, or at a time when the daytime temperatures are well above freezing in your area, your seedlings may be hardened off to prepare them for outdoor planting. To do this, move them outdoors for increasingly longer periods of time starting two weeks prior to their plant-out date. This will give them time to acclimate to wind, sun and temperature fluctuations. If you have a cold frame, you may use it to harden off your plants by placing them inside it and opening and closing the lid as needed.