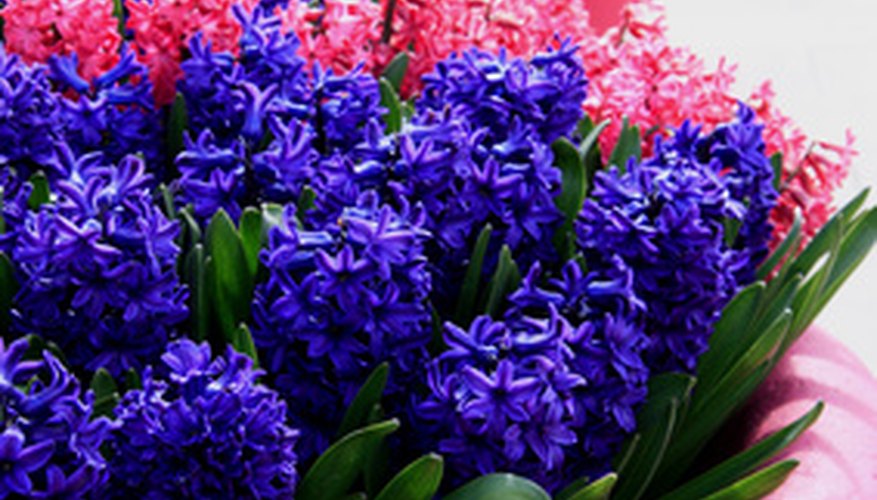 Planters, window boxes and other types of containers are a choice for gardeners looking for a low-maintenance way to grow plants on their porches, patios or indoors. Which plants are considered to be the best choices for planters are largely dependent on the USDA hardiness plant zone that you live in. Both vegetables and flowers grow well in planters and containers and can be companionable to other plant varieties that share the same soil, watering and lighting requirements. Choose your plants based on your own creative combination of color, height and fruit or blooms and consult package directions for growing conditions and instructions.
Sweet Potato Vine
A sweet potato vine is an annual planter choice for gardeners who want to add a cascading or draping look to their planter for visual interest. Despite its name, the sweet potato vine is grown for its lush, green foliage and can fill in bare areas of soil. The vine grows well in full sun or partial shade, although if the planter is located in in partial shade, the sweet potato vine might not be as green.
Purple Fountain Grass
Purple fountain grass adds visual interest to any planter when surrounded by shorter varieties of plants that share the same growing needs. Purple fountain grass is purple, as its name suggests, and grows as an annual. It loves full sun and does well with other sun-loving varieties. It grows to be about 2 to 3 feet high, so you will only want to plant purple fountain grass in larger planters, rather than in small containers, which will give it a top-heavy look.
Impatiens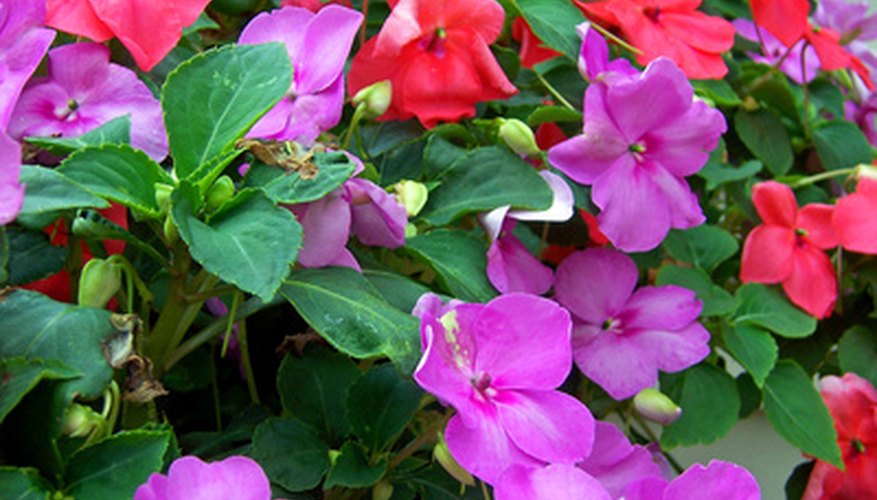 Impatiens are a common plant for growing in planters and containers because they are hardy and easy to care for as long as they are not exposed to frost. Impatiens are an annual that grow in vibrant pinks, whites, purples and reds. They can grow to be only 6 inches or can grow to 2 feet high. Impatiens like partial or full shade, so they are perfect for planters that are placed beneath trees or house eaves. Pair them with other shade-loving plants.
Pansy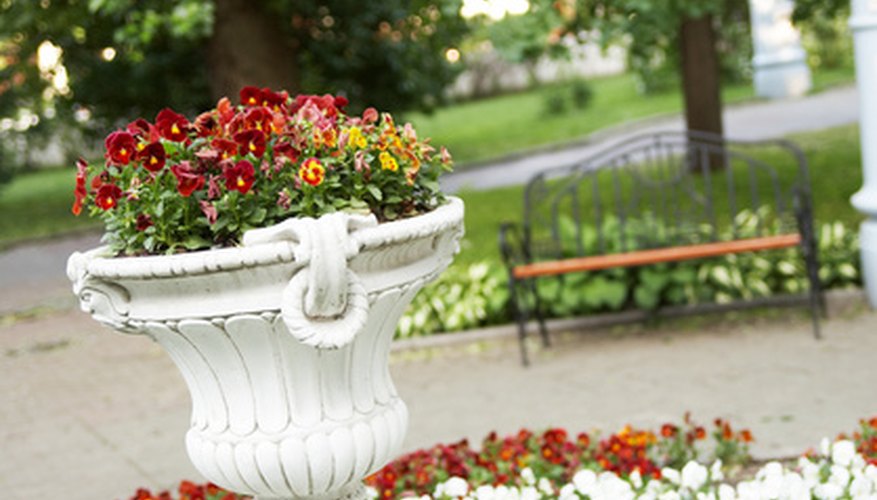 Pansy is a hardy annual plant that is commonly grown in planters and containers. They grow to be about 6 to 9 inches high and look good when paired with similarly colored flowers. Pansies also look great in planters when planted in a blanket of only pansies. Pansies thrive in the sun and in partial shade, so they are good growing companions for a variety of other flowers. Pansies also look good used as highlights in a planter of vegetables or herbs.