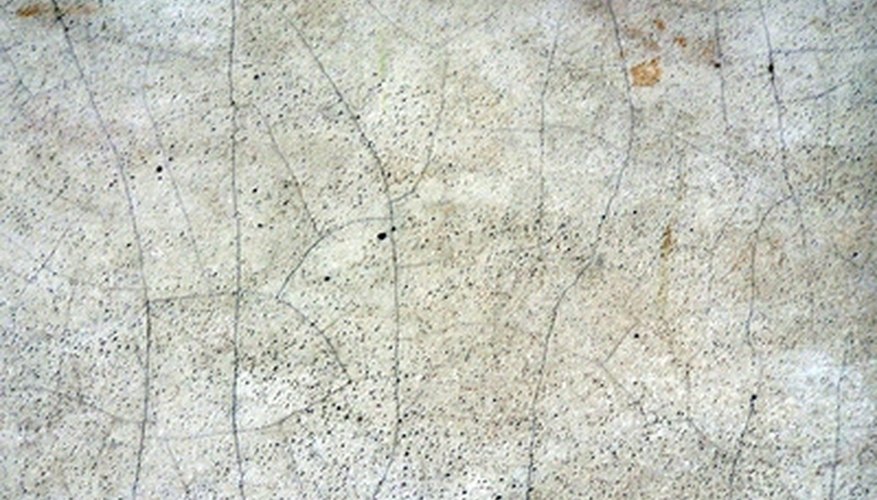 Concrete is a versatile building material, which you can use for countertops, flooring and driveways. After a while, however, your concrete can lose luster, requiring you to polish and buff it to restore its shine. Handheld concrete polishing tools are lightweight and portable, and these tools help you shine your whole concrete slab. You also can just use these tools for spot touch-ups.
Router
A router is a handheld tool, usually either with one or two handles. At the base of the router is a round disc with a hole in it. Router bits stick through this hole, and the round disc acts as guide for the rotating bits. You can purchase buffing and polishing bits for your router, and you can use the bits for spot work. For example, if your concrete countertop is scratched, use the polishing bit to buff out the scratch. This works better than steel wool, which could further scratch your countertop.
Polishing Discs
Diamond polishing discs are specifically for polishing, sanding and grinding extremely hard surfaces like concrete, metals and rocks. These pads come in different diameters and roughness. You can purchase these tools either with or without a hole in the center. If you plan on just hand-buffing a section of your concrete, then purchase them without holes. You can, however, use the holed ones with your sander or electric buffer. You can use these on wet or dry surfaces.
Buffer
A handheld buffer usually has two handles and a round head. You have the choice between a random-orbital and a high-speed sander. A random-orbital buffer has an attachment disc that moves in a circular direction while the pad itself moves in an oblong direction. This eliminates buffing or sanding marks on your concrete, but it also means that it takes longer to buff your concrete. The high-speed buffer moves in one circular motion, but it moves very fast. You can finish your buffing job faster with this version. You can purchase either electric or pneumatic buffers.
Sander
A random-orbital sander works the same way as the random-orbital buffer, except that you can do more than simply polish your concrete with this tool. You can use this tool to sand out scratches, grind out uneven sections of concrete or remove old sealant so that you can reseal the concrete. Use the diamond polishing discs to polish your concrete. The random-orbital sander usually only has one handle on the side of the device, which you use for controlling the sander.