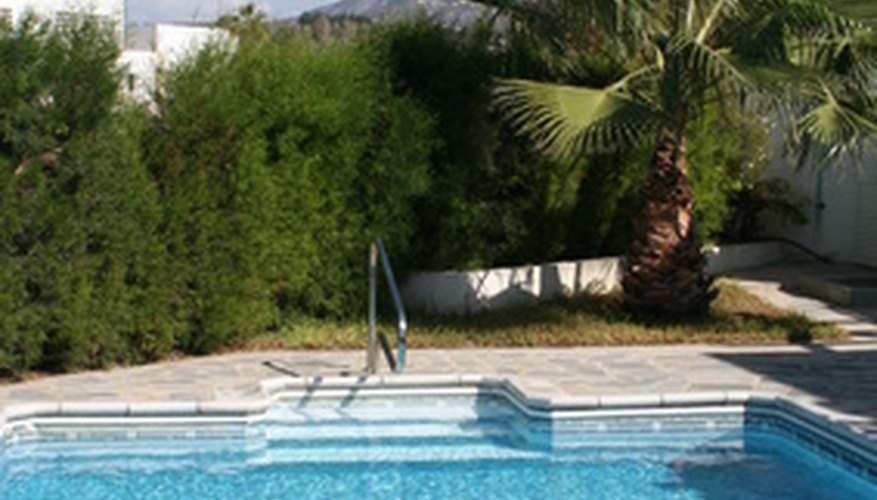 Outdoor pools make it easy to enjoy splashing around under sunny skies. Once temperatures drop, though, it can be a challenge to keep your pool water comfortably warm. Looking for unusual, small ways of keeping your pool heated can make a considerable difference in the long run; you may be surprised how much energy and money you save by following a few simple pool heating tips.
Use a Heat Pump Heater
You can select between a number of pool heater styles, each with slightly different efficiencies and energy sources. To efficiently warm your pool, opt for a heat pump heater instead of a traditional electric or gas heater. Gas-powered heaters are among the most common types of heaters, using either natural gas or propane to heat water within a chamber and circulate this heated water throughout the pool. They can heat a pool quickly and maintain a steady temperature over time. However, a heat pump heater can keep your pool far warmer for the same cost and energy consumption. The heat pump heater uses electricity to power a compressor and evaporator system and to warm refrigerant, effectively working much like an air conditioning or refrigeration system, in reverse. According to the United States Department of Energy Energy Savers website, a heat pump can save anywhere from $138 to $800 annually, as of 2010.
Cover Your Pool
Using an insulating pool cover can dramatically improve your pool's ability to absorb and conserve heat. Pool covers help conserve energy by reducing the amount of heat that is lost by evaporation, one of the main causes of energy loss in an outdoor swimming pool. For 1 lb. of water, at a temperature of 80 degrees, to evaporate requires 1048 British thermal units. Given the immense amount of heat used in the process, an outdoor pool loses approximately 70 percent of its lost energy due to evaporation. Use a material specially designated for swimming pools for your pool cover. These will be stable under the sun's continuous ultraviolet light, typically made of polyethylene, polypropylene or vinyl.
Trim Back Trees
You can indirectly help your pool to conserve heat by attending to the growth around the pool's edge. If you have large trees that extend over the surface of the pool, their shade will keep the pool temperature low. As a result, you'll need to expend more energy to get the water's temperature back in a comfortable range. Trim all nearby trees to minimize any shade over the pool. As an added benefit, you'll have an easier time keeping the pool free of leaves and falling debris.
Go Solar
If you'd like to use a green and energy-efficient means of heating your pool, consider switching to a solar-powered heater. According to the California Energy Commission's Consumer Energy Center, you can typically make back the costs of installing a solar heater in your energy bill savings; this may take as little as a year and a half and no more than seven years' time, depending on the heater, your pool and your climate.