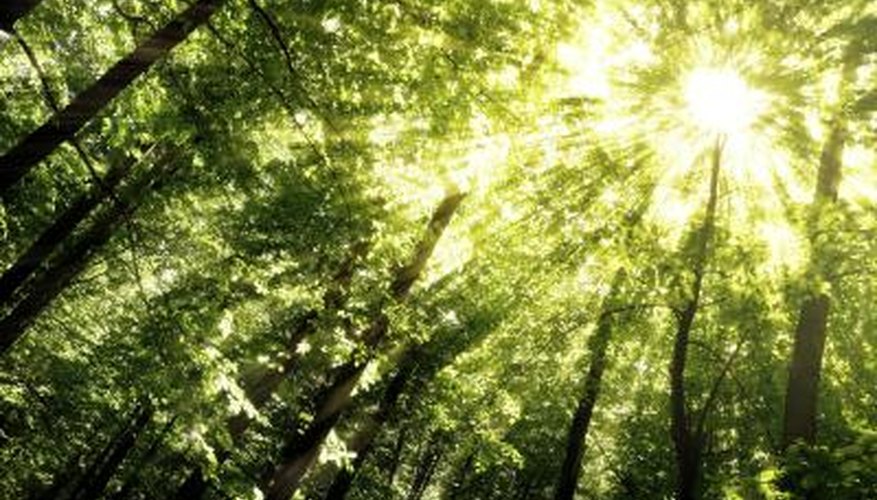 In the days of Homer, a nation's strengths and weaknesses were thought to match those of its native trees, and few measures of judgment would do America prouder. If you choke up at the swelling refrain of a patriotic hymn about the majesty of this country in yesteryear, you may agree that America's trees do a better job than some politicians at reflecting those values. With roots twining down into middle earth and trunks reaching upward toward heaven, these superlative trees embody the might, diversity and vitality of a democracy at its best. From the palms that fan the Hawaiian isles, to California's towering coast redwoods, to the fall blaze of New England maple, America's iconic trees stand ready to inspire us all.
Graceful Coconut Palms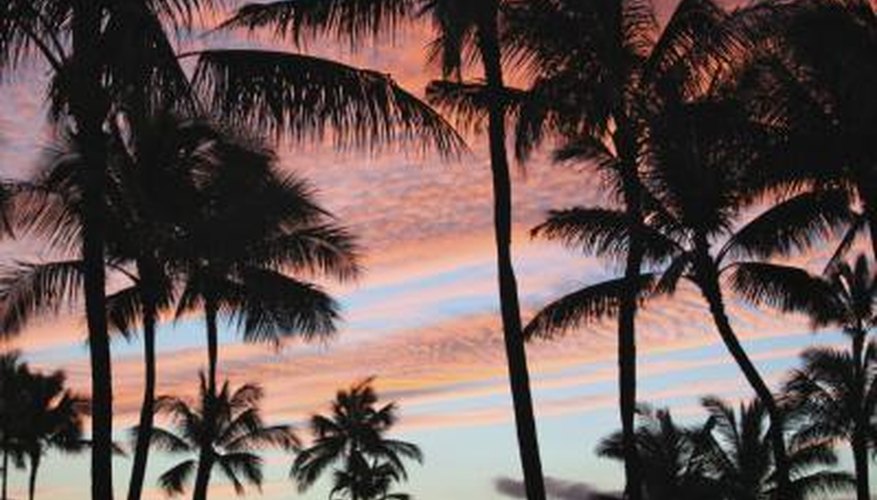 Think tall, graceful gray trunks, thatches of palmate leaves and clusters of dark-shelled coconut fruit. The beautiful coconut palm (Cocos nucifera) is closely associated with the white beaches and blue skies of Hawaii and other paradisaical sun-kissed islands. Shooting up some 100 feet into the true blue of the island skies, coconut palms provide romantic accents and welcome, filtered shade in U.S. Department of Agriculture plant hardiness zones 10-11.
Magnificent Sitka Spruce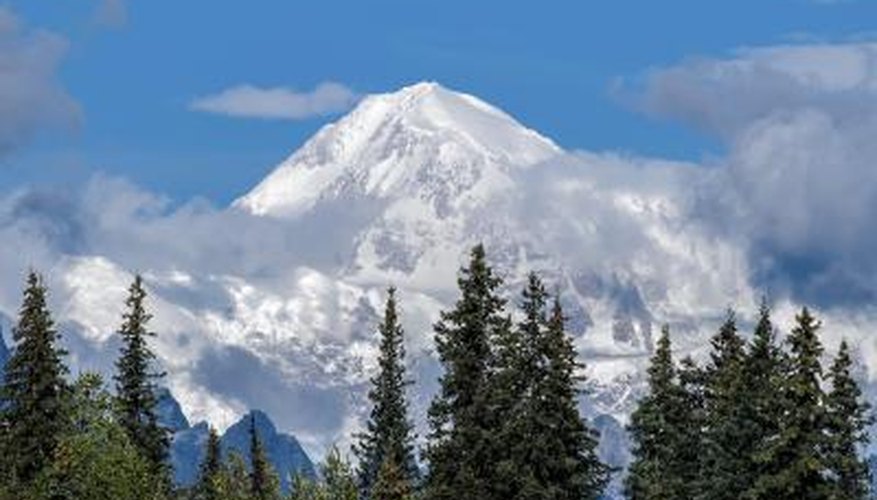 No list of superlative trees is complete without the Sitka spruce (Picea sitchensis, zones 6-9). It's easily the largest spruce in the world, and trees in the wild can scrape the sky at over 300 feet. This magnificent conifer can live for 800 years in its native habitat, along the Pacific Northwest coastline from California into Alaska, but it also serves as a fine landscape tree, winning fans with its straight trunk, lofty canopy and fragrant evergreen needles.
Awe-Inspiring Redwoods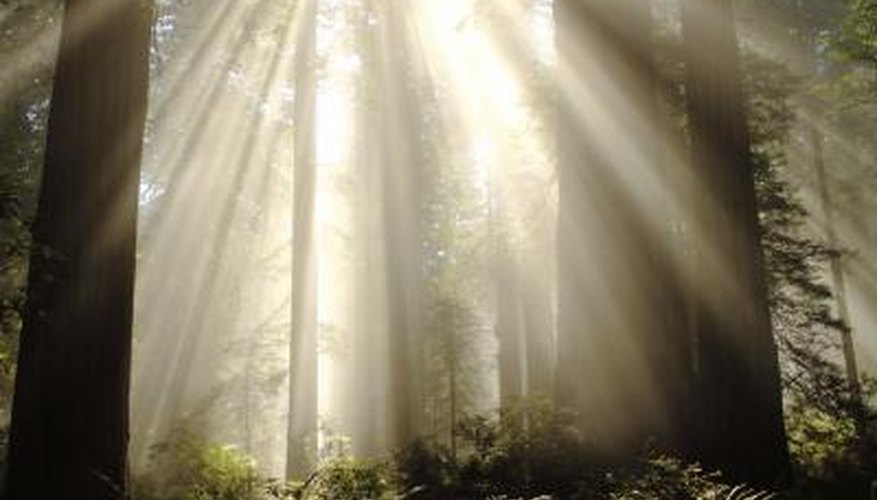 Author John Steinbeck called them ambassadors from another time that create a vision of silence and awe that stays with you forever. Coastal redwoods (Sequoia sempervirens, zones 7-10A) are the tallest of the tall, trees that can overshadow a 37-story building. Today their range is limited to the northern California coast, but once redwoods covered much of the Pacific Northwest. Their longevity is renowned; some old-growth trees, alive today, were saplings during the Roman Empire.
Fiery Sugar Maple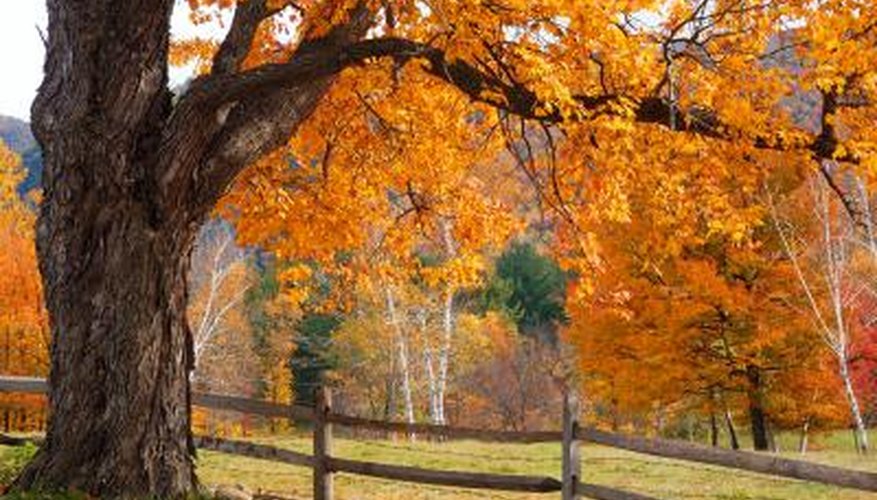 The emblematic tree of the Northeast, sugar maple (Acer saccharum, zones 3-8) torches the autumn woods with fiery foliage. Trees of character, maples can live for centuries and their sap is famously used to produce syrup. Forest trees have narrow crowns, but in open areas, the tree trunks branch near the ground, forming 80-foot-wide canopies. The sugar maple is an exceptional shade tree for larger gardens.
The Spreading Oak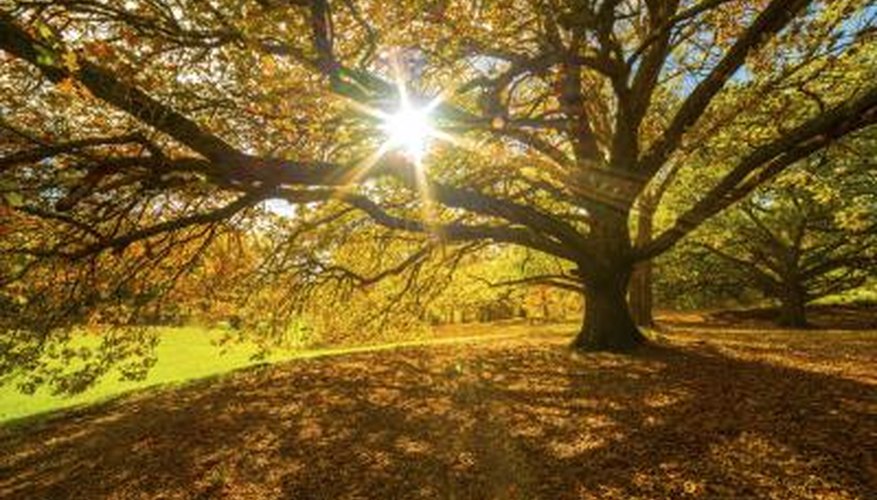 A truly grand North American tree, white oak (Quercus alba, zones 4-9) spreads out its long, strong branches almost as far to either side as the trunk is tall, presenting picture-perfect fullness. Oaks have long been associated with the divine in legend; they were sacred to Zeus in Greek mythology and to Thor in Norse tales. In the United States, oaks are the national tree and a beloved backyard favorite.
Bald-Cypress Trees
As the Everglades is the heart of wild Florida, so the bald-cypress (Taxodium distichum, zones 5-10) is the quintessential plant of those swamps and wetlands. We've all seen images of the mighty trees, knee-deep in water, long horizontal branches casting their own images in the murky surface. This is a tree that breaks all the rules: it's a confer but deciduous, bears needles that look like feathers, and, although native to swampland, also thrives on dry soil. Bald-cypress rise to 130 feet and make easy-care summer shade trees for backyards and gardens.