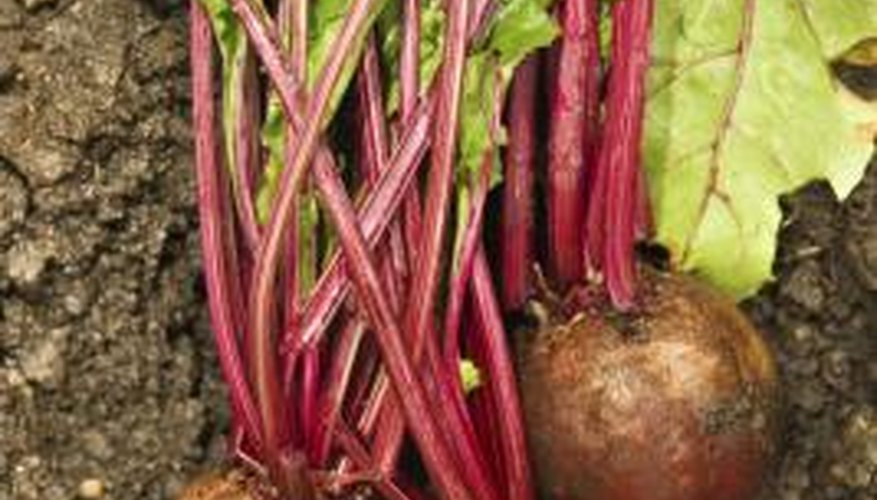 Turnips (Brassica rapa) are an underutilized garden vegetable in much of the United States. Both their green tops and their fleshy roots are edible -- some cultivars are grown for one or the other, and some for both. Turnips will continue to grow if you cut the greens, but if you are interested in both roots and greens it may be better to grow two different varieties.
Identification
Native to Europe and Asia, and still growing wild in Siberia, turnips are winter hardy in U.S. Department of Agriculture plant hardiness zones 2 through 11. Leaving them in the ground to grow as perennials will rob you of the chance to harvest the root, but they will continue to produce greens the following year. You can grow turnips in either spring or fall -- they will not mature well during the hot summer months, and will become bitter.
Greens
Several turnip cultivars have been bred for their tasty greens. "All Top," for instance, matures in 35 days and regrows tops rapidly so you can continue to harvest throughout the season. "Seven Top" is grown only for leaves, and matures in 40 days. "Topper" matures in 35 days and has edible roots as well. Turnip greens are an excellent source of low-calorie protein, fiber and vitamin C. A cup of greens has only 20 calories. You can cook greens to use them fresh, blanch them for 5 to 7 minutes before freezing them with their liquid or can them in jars.
Culture
Turnips grow best with plenty of water, which ensures rapid growth and good flavor. They also need full sunlight, so do not plant them in a shaded location or where they will have to compete with other crops. Plant seeds 1/2 inch deep and 1 inch apart in rows, then thin to 2 to 4 inches. You may either sow in spring two to three weeks before the last predicted frost, or in midsummer for a fall crop.
Harvesting
You can harvest turnip greens any time they look big enough to eat. As long as you leave the growing points intact on top of the turnip, they will continue to regrow. Harvest roots when they are between 2 and 3 inches across for best quality and flavor. Failure to harvest the turnip roots in a timely fashion may compromise their flavor and texture, causing them to become dry or woody. Store fall roots in the refrigerator, and you can first dip them in hot wax to prevent loss of moisture. You can also leave them in the ground any time up until a hard freeze; cool weather may sweeten their flavor.