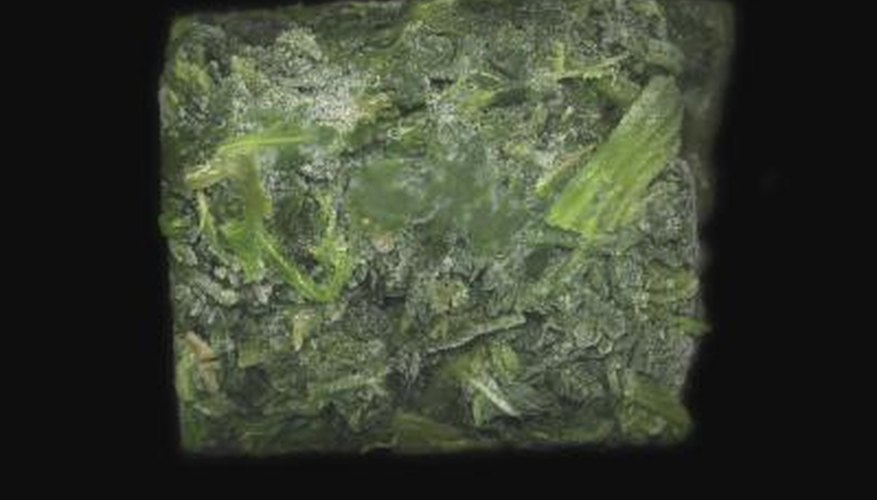 Spinach is a highly nutritious cool-season vegetable that is grown as either a spring or a fall crop. It can be harvested as soon as the leaves are ready to eat. Hot weather, overcrowding, long days or lack of water can cause spinach to bolt, or send up a flower stalk. When this happens, it does not produce any more leaves, so harvest stops.
When to Grow Spinach
Plant spinach as early as you can work the soil in the spring, or even scatter seeds on top of a late winter snowstorm to germinate when the snow melts. In the fall plant spinach at least 60 days before the average first freeze if you want to harvest in the fall or later to produce seedlings to overwinter for an even earlier spring crop. In colder areas mulch the seedlings to help them survive the winter. In warm climates spinach can be harvested all winter.
Thinning
In spring scatter spinach seeds about an inch apart. Plant even closer in the fall to make up for poor germination in warm weather. The best spacing for the plants is 2 to 4 inches. When the plants are about 2 inches tall, pull extra plants so the remaining plants stand about 3 inches apart. These baby spinach leaves are your first harvest. The tender leaves are delicious in salads.
Full-Size Leaves
Between 35 and 50 days after planting, larger leaves will be ready to harvest. Cut the outer leaves from the plant, either individually or by gathering the leaves together and cutting about 2 inches above the ground. Leave a rosette of small leaves in the center to continue growing and produce the next harvest. Harvest the outer leaves regularly, before they turn yellow. The length of time you can continue harvesting depends on temperature, soil moisture and the length of the day.
Final Harvest
When the temperature is warmer than 75 degrees Fahrenheit, or in late June whatever the temperature, spinach will bolt. When a seed stalk starts forming in the center of the plant, the stem will start elongating and you will see a number of small leaves and rounded buds forming in the center of the plant. As soon as you notice this, cut the entire plant at the crown, just below the soil line. This will be your final harvest. Use these more mature leaves for cooked spinach and discard the stems and immature flower stalk.