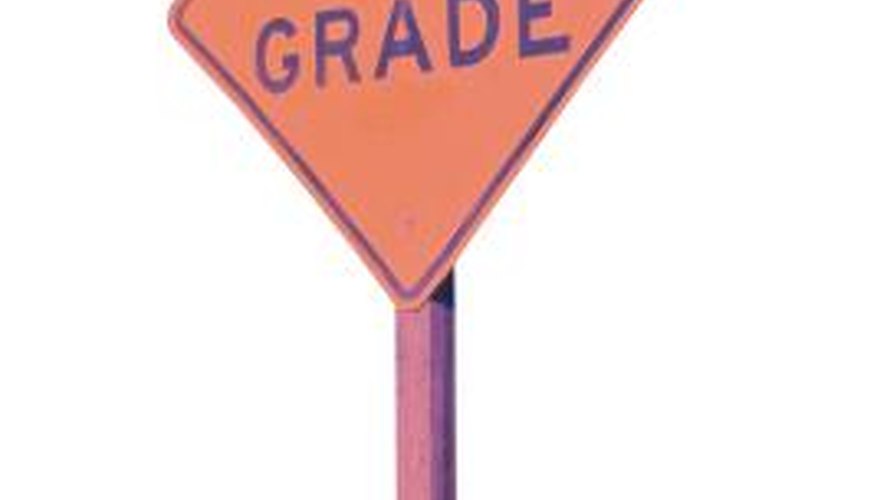 Small imperfections in a subfloor are often magnified by the flooring laid over them, so fixing the uneven spots is important. Leveling compounds are easy to use and durable, but proper application is critical to their success. Reading the product label carefully is the best way to ensure your project is successful.
Floor Leveling Patch
Mortar patches are designed for fixing small dips or gouges. The thick mortar is applied with a trowel. The exact application method and depth will vary depending on the product, so read the manufacturer's instructions carefully prior to application. Some products require you to chip a very shallow shoulder around the uneven spot before filling it with mortar. Other products can simply be feathered over the surrounding concrete with your trowel. In general, these patches can be applied at a maximum depth of between 1/4 inch and 1/2 inch.
Patch Application
Thoroughly clean the area with a grease-cutting cleaner to ensure it is free of any dust, dirt or debris. Mix the floor leveling compound according to the manufacturer's instructions, and then trowel it over the floor. Floor leveling mortars dry quickly, so only mix as much as you can trowel in about 20 minutes. Let it dry for eight to 20 hours, or as long as the manufacturer recommends.
Self-Leveling Compound
For deeper depressions or for filling large areas out of level, self-leveling compounds are ideal. The thin mortar is designed to be poured over the existing concrete and allowed to settle into any uneven spots. Most self-leveling compounds can't be applied to uneven areas deeper than 1 inch. Products vary, however, so it is important to read the label carefully prior to application.
Self-Leveling Compound Application
Remove any dust, dirt or debris, and then thoroughly clean the floor with a grease-cutting cleaner. Mix the self-leveling compound according to the manufacturer's directions; it should be about the consistency of pancake batter. Pour it over the uneven spots in the cleaned floor. Self-leveling compounds dry quickly, some take less than an hour. Always read the manufacturer's directions prior to application, as some products require you to repair any deep gouges before pouring the self-leveling compound.