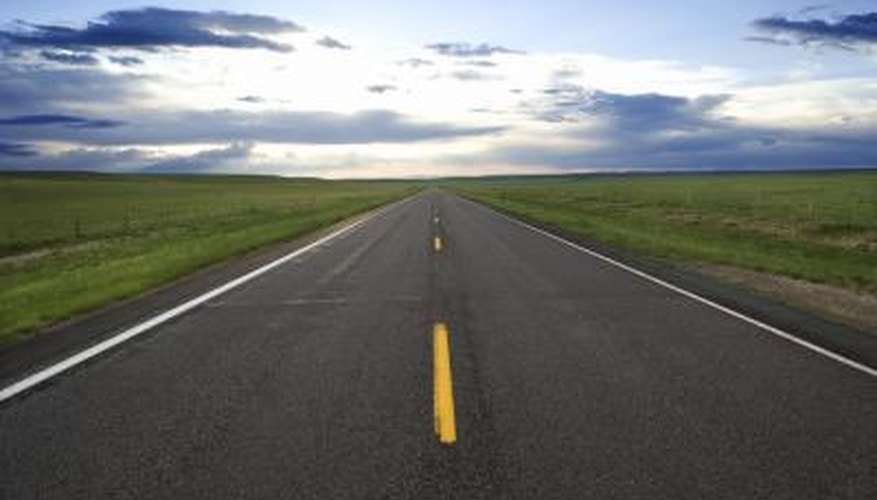 Concrete is a material used for several types of projects. Whether you are pouring a small barbecue grill concrete pad or a large house pad, it is important to know how thick to pour the concrete to make sure the slab is durable. For large concrete and commercial jobs, it is best to get with a professional contractor.
Household
Small household projects, such as barbecue pads, air conditioner pads and small patios, need to have a thickness of 3 to 4 inches, according to the Metal Building Foundations website. Concrete countertops also need to be relatively thin. Countertops should be no more than 2 inches thick; otherwise, they will be too heavy to handle and install.
Residential
Residential concrete jobs include pouring slabs for garages, houses, driveways, sidewalks and small storage buildings. These slabs should be approximately 4 to 5 inches thick. For garage floors and driveways, you will also need to consider the types of vehicles you drive. If you drive large trucks, consider pouring a driveway 6 inches thick. Pouring the driveway at a thicker depth to handle heavier vehicles will keep it from cracking or breaking up.
Commercial
Most commercial concrete pours, such as retail stores, commercial offices, industrial buildings and warehouses, can need up to 9 inches of thickness in the concrete pad. Retail stores and commercial offices will call for at least 5 to 6 inches of concrete, while industrial buildings and parking lots can call for 7 to 8 inches of concrete. Any commercial parking lot that will have heavy machinery needs 8 to 9 inches of concrete thickness to withstand the heavy equipment.
Other
According to the Massachusetts Institute of Technology, concrete is more expensive than asphalt but lasts longer, which is why most interstate highways use concrete. Typical interstates have 21 inches of natural aggregates and 11 inches of concrete. When pouring a concrete pad for airplanes, the thickness of the concrete depends on the size of the airplanes. For small to medium planes with four or eight seats, the thickness of the concrete pad should be 4 to 7 inches. For larger commercial airplanes and jet turbine planes, the thickness of the concrete should be 7 to 12 inches.