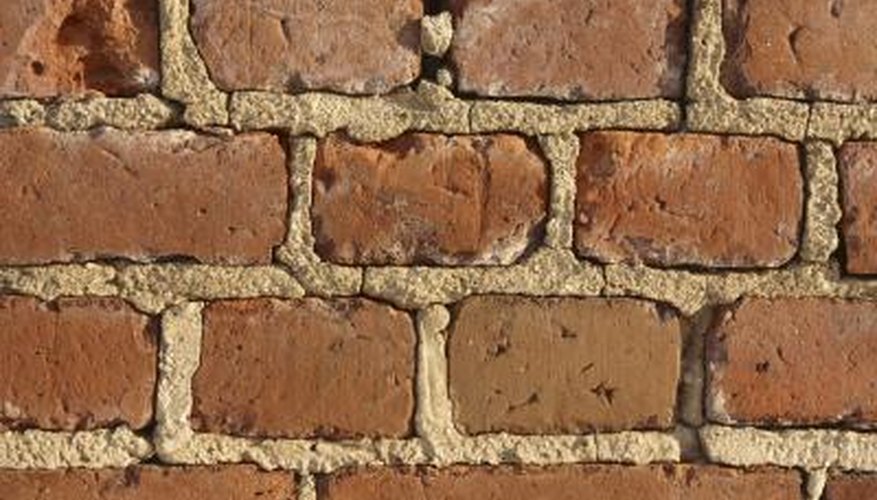 Retaining walls need to be secure, and in the past, brick was a material that was commonly used to produce secure retaining walls. This material, however, can be expensive and labor intensive to install. There are several materials other than bricks that you can use to create a secure retaining wall, many of which are less expensive.
Concrete Blocks
Cement blocks, or cinderblocks, are a viable alternative to brick walling. While this type of wall still requires masonry experience and some mortar, the blocks are much bigger than bricks, expediting installation. If the blocks are made correctly, they will not easily crack, which is important. Look for high quality cement blocks from a landscaping company, rather than using ones that are lying around and have been exposed to the elements.
Natural Stone
Natural stone can be installed using traditional mortaring techniques, or it can be stacked and layered to form a natural barrier. When complete, natural stone walls are very durable and secure. This type of walling is typically preferred by homeowners seeking a natural appearance for their landscaping. Instead of a visible man-made structure, a formation of natural rocks looks much more like a rockfall that nature created. Natural rocks can be purchased from a local quarry or a landscaping company.
Wooden Walls
Wooden retaining walls can be very secure, depending on the type of wood used. Look for pressure treated wood, or ideally, go with reclaimed railroad ties. This is a green solution that recycles wood and moreover, these ties hold up when exposed to the elements. The one drawback in installation -- their weight -- is their strong point when it comes to creating a very secure retaining wall. Once these ties are in place, they aren't going anywhere.
Poured Concrete
The most secure alternative to a brick wall is a poured concrete wall. This requires the creation of a form wall made out of wood. The concrete is then poured directly into the frame, allowed to set, and the frame is broken away. For a retaining wall that will last for several years and require very little maintenance, poured concrete is ideal. You can typically purchase a load of concrete from a local company and hire a contractor to help you build the forms.
References