Efflorescence is the powdery white substance seen on the surface of brick and masonry walls and walkways. It comes from water-soluble salts that leach out of the brick, mortar and grout when they're exposed to moisture. The salts are deposited on the surface and remain after the moisture evaporates, giving the brick a chalky appearance.
Chemical Means of Removal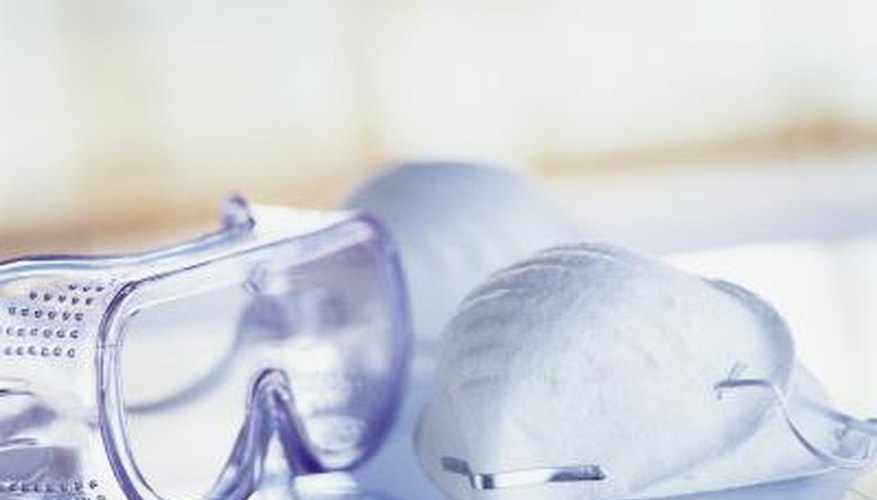 Several companies make products with proprietary formulas for the cleaning of efflorescence. Some of the components in chemical cleaners are acid, detergent, bleach, solvents and petroleum distillates. Cleaners may be labeled as multipurpose masonry, grout and concrete cleaners that are effective for efflorescence, rust and stains. There are several brands of efflorescence cleaners on the market now that are environmentally safe and biodegradable. Not all brands are environmentally safe, however, and some are hazardous and toxic. Be sure to read labels thoroughly, and follow all precautions and instructions carefully.
Muriatic Acid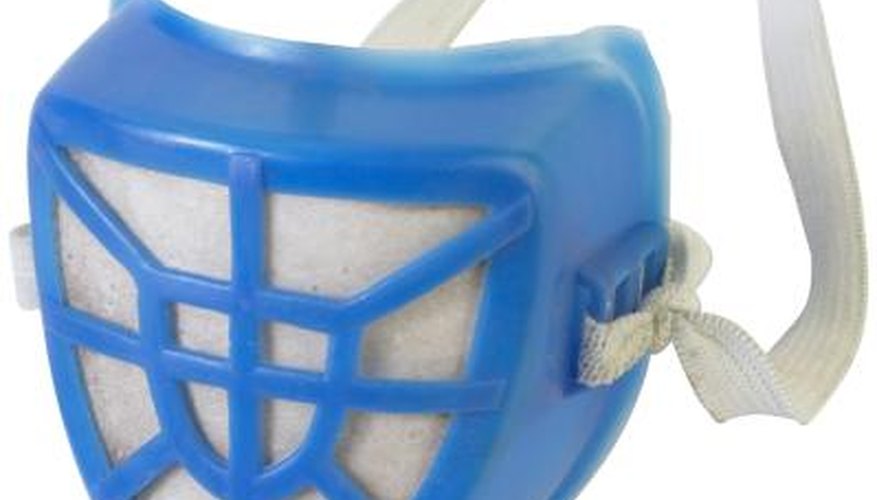 Washing your wall or walkway with muriatic acid mixed with water at a ratio of 1 part acid to 12 parts water is a recommended solution of last resort for removing efflorescence. However, muriatic acid is a dangerous chemical that can cause serious injury, and should be used with thorough knowledge of the product and safety procedures. Do-it-yourself homeowners would be wise to avoid using it.
Mechanical Methods of Removal
Exterior efflorescence can sometimes be removed by washing it off with a high-pressure garden hose nozzle or a power washer. Scrubbing with a dry, stiff brush may also work., or you can try scrubbing with water and detergent or water mixed with vinegar. Efflorescence will eventually stop once all the salts are leached from the brick and the brick dries thoroughly. This is particularly true for interior brick. You may want to just wait it out and treat the symptoms for a few years. An aggressive way to remove efflorescence is with a sandblaster, although that may actually damage the brick or mortar.
Prevention
Stopping moisture from seeping into brick is a key preventive measure. Once your brick is dry, apply masonry sealant to all exposed surfaces. If you have a brick wall that is backfilled with soil, you may have the problem of salts leaching through your brick indefinitely, depositing and trapping salts under the sealant. Trapped salts will damage and deteriorate your masonry. Remove soil from behind the wall, seal the brick on all surfaces, and install a waterproof barrier. Likewise, a brick walk on dirt or sand may have to be removed and a moisture barrier place under it. Use low-alkali cement and mortar when laying brick to reduce efflorescence.