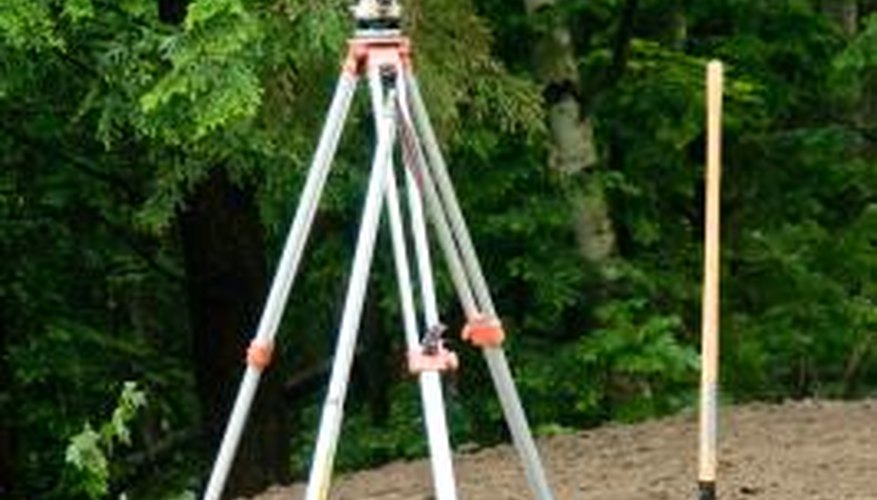 Introduced to popular culture in the 1996 movie "Sling Blade," starring Billy Bob Thornton, the sling, bank or kaiser blade is a landscaping tool used to clear thick underbrush. Sling blades are commonly used when clearing roadsides, trails and other wooded areas having difficult to remove undergrowth that resists other elimination methods. The sling blade is also used when combating forest fires. The double-edged, hooked-steel blade at the end of a sling blade requires constant sharpening to keep it at peak performance.
Common Uses
Sling blades are used to cut through brush, briars and other undergrowth that is too thick for an axe. Because of their long-handled design, sling blades are best used on brush requiring a low cut at the base of the plant.
Construction
Sling blades are mounted to the end of a 40-inch wooden handle, commonly made from hickory. Outdoor firefighters often use sling blades constructed with fiberglass handles. The blade itself is a steel, double-edged blade, sharpened on both sides, and requires constant tightening during use,
Sling Blade Handling
Sling blade use requires special handling for both safety and effectiveness. Handling a sling blade requires keeping your upper hand toward the cutting edge, as you would an ax, giving you better balance for low cuts.
Sling Blade Safety
Because of their size and sharpness, sling blades are dangerous and require safety precautions whenever handled. When using a sling blade, be sure there is adequate clearance for the swinging radius to avoid hitting anyone. According to the Mississippi Department of Transportation Survey Manual, you should always carry a sling blade like an ax, with your hand close to the cutting blade, and the blade's point facing forward. Never swing a sling blade overhead.