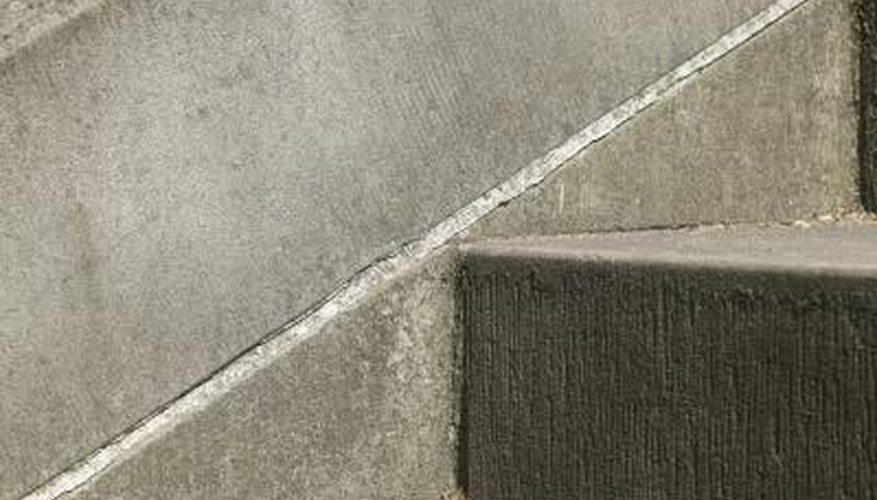 Concrete steps can be very functional or incredibly dangerous. When there are gaps in the concrete steps, they create an immediate tripping hazard, and as you can imagine, tripping and falling on concrete is not a picnic. In fact, you or a member of your family could be seriously injured. To prevent one of these accidents and to restore the appearance of your concrete, repair the gaps in the steps using the most effective methods.
Step 1
Use a wire brush to clear any concrete dust from the gaps you're repairing.
Step 2
Secure a piece of lumber flush with the top of your concrete steps if there is a gap on the edge. Drill a pilot hole using a 1/4-inch masonry bit. Then attach the board with 16d nails.
Step 3
Fill the gap between the step and the board with patching concrete. Smooth over with a trowel. After the concrete cures, you can remove the board and the gap will be gone.
Step 4
Fill gaps in the stair surface with concrete repair caulk. Use a putty knife to smooth over the caulk, and let it cure.