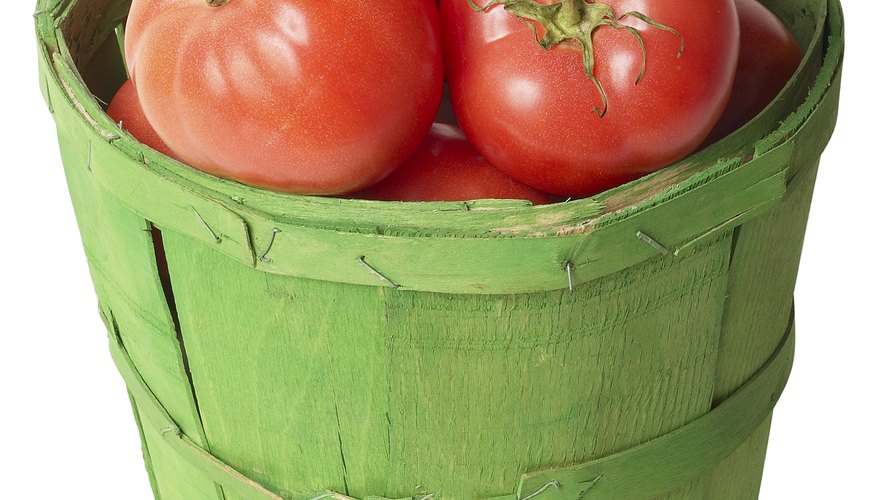 Calcium nitrate is not a complete fertilizer, but is used as a supplement to provide additional calcium and nitrogen to plants. These two nutrients are crucial for plant health, and also help plants absorb other nutrients more effectively. Calcium nitrate is most commonly used for food crops such as tomatoes and vegetables, especially those grown hydroponically or in a greenhouse.
Apply 1 tsp. of calcium nitrate per plant for use on vegetables. Spread the granules in a ring around the plant, taking care not to allow the fertilizer to touch the stalk or crown of the plant, as it can burn foliage. Give a second application two weeks later.
Spray foliage for quick-acting use. To make spray, dissolve 1/4 lb. of calcium nitrate per 5 gallons of water. Spray the leaves of the plants thoroughly.
Spread under fruit trees at a rate of 1/2 lb. for each year of tree growth. Do not apply more than 8 lbs. per tree.
Add calcium nitrate to hydroponic growing systems by dissolving 1/2 tbsp. of calcium nitrate in 2 gallons of water. Pour this mixture into the hydroponic water supply.
Apply 1/8 cup of calcium nitrate to tomato plants as soon as you see tomatoes start to develop on the vine. Reapply every four to six weeks through the growing season.