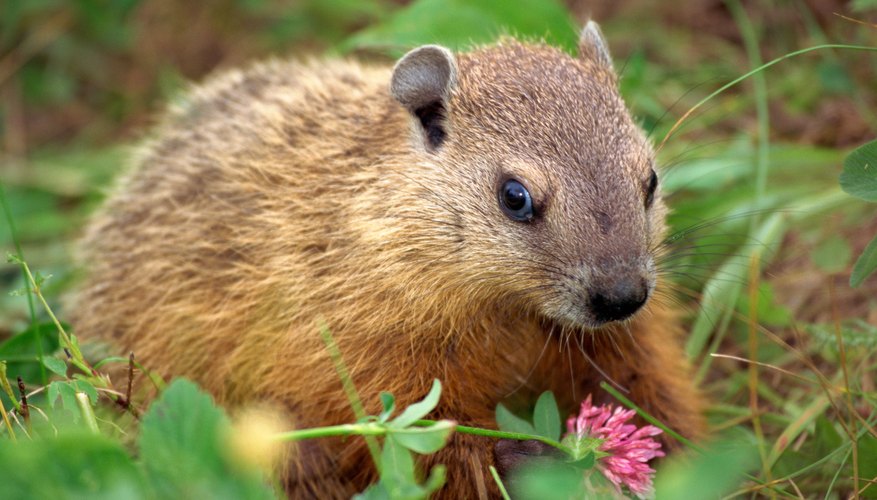 Groundhogs are a ground-dwelling rodent that are rarely a problem unless they invade your garden or begin digging under a building. Groundhogs dig extensive tunnels, and the possibility exists that by tunneling under a house or outbuilding they can cause the building to subside or crack the foundations. Preventing them from digging can save you money and trouble in the future.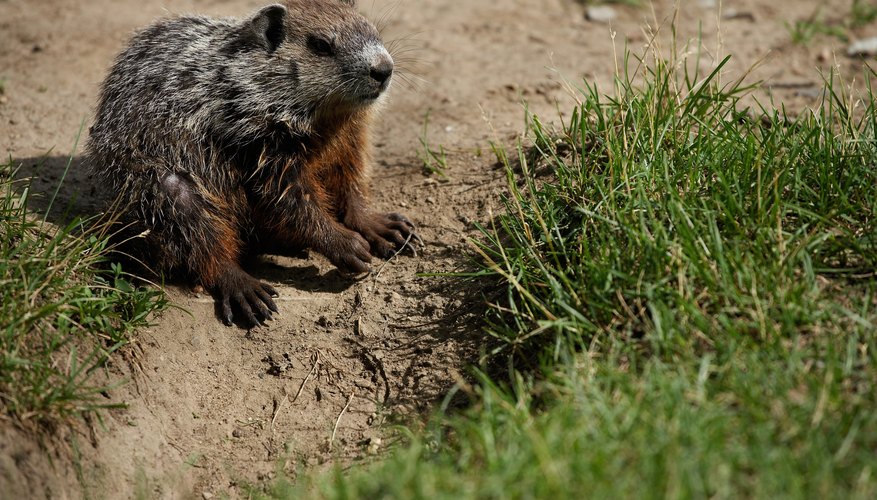 Dig a 12-inch-deep trench all the way around the building. Staple hardware cloth over any above-ground gaps or openings.
Bend the hardware cloth at a 90-degree angle a foot below ground level. Secure it to the building with the staples every 4 inches.
Re-bury the trench and the hardware cloth. The metal will prevent animals from digging under the building.
Sprinkle olive oil around any existing holes. The smell will repel the groundhogs and drive them to finding a new home.