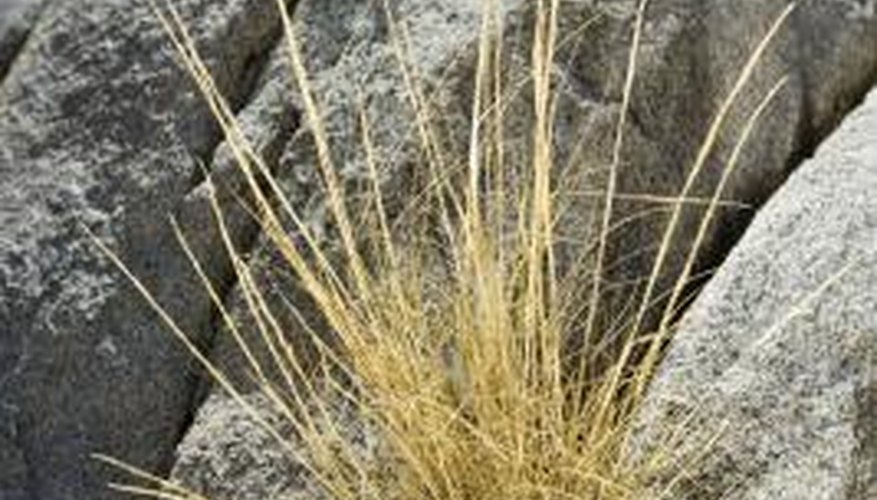 Bending over and pulling weeds from between rocks is backbreaking work. Then they grow back and you have to do it all over again. You could spray chemicals on the rocks to kill the weeds, but they often don't work well and can be costly. However, two simple, homemade weed killers can be more effective than store-bought products. Boiling water and salt water are long-lasting, easy, inexpensive solutions to a common problem.
Hot-Water Method
Step 1
Bring a large pot of water to a boil on the stove.
Step 2
Pour the boiling water into a large bucket.
Step 3
Pour the hot water over the rocks. It will seep into the weeds; they will turn brown within three days.
Saltwater Method
Step 1
Put one gallon of water in a bucket.
Step 2
Add 1 cup of table salt to the water. Stir with a wooden spoon until the salt dissolves.
Step 3
Pour the salt water over the rocks. The weeds will shrivel up and die within four to five days. They most likely will not grow back because the salt kills the weeds at the roots.
Things You Will Need
Water

Large pot

Large bucket

Salt

Wooden spoon