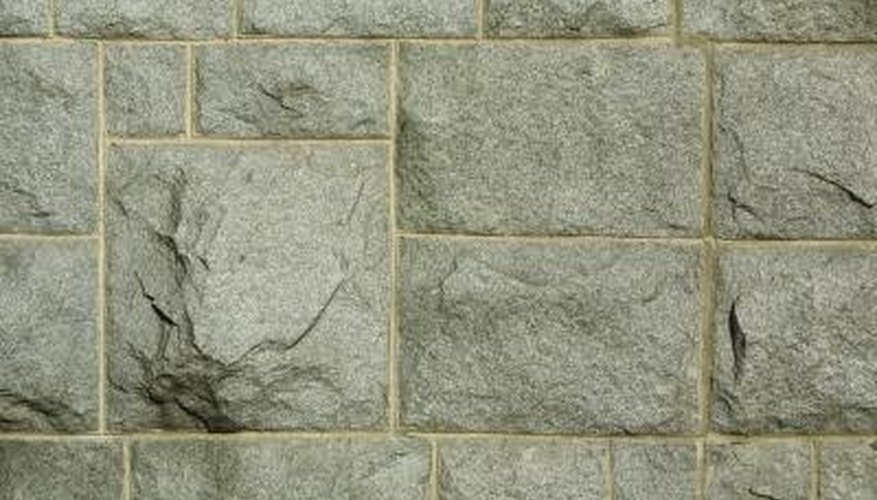 Mixing strong basic mortar is accomplished not by adding anything to the mortar mixture in addition to the usual Portland cement, hydrated lime, sand and water mixture, but rather by adding precisely the right amount of each of these ingredients to the mixture. The strength of the mortar is determined by the ratio of these ingredients to each other. Mixing strong basic mortar is still done using the same recipe that has been used for years.
Add 2 parts Portland cement to the mixing container. This can be any measurement that you want, whether it is 1 cup or 1 bucketful, as long as the measurement stays the same throughout the mixture.
Pour 1 part lime into the Portland cement, and then mix it together until the mortar has a uniformly light gray color.
Add 9 parts sand to the mixing container and combine the mixture thoroughly.
Add water to the container, mixing with the garden hoe until the mortar has reached the consistency of peanut butter. When you have reached this level, the mortar is ready to be used.