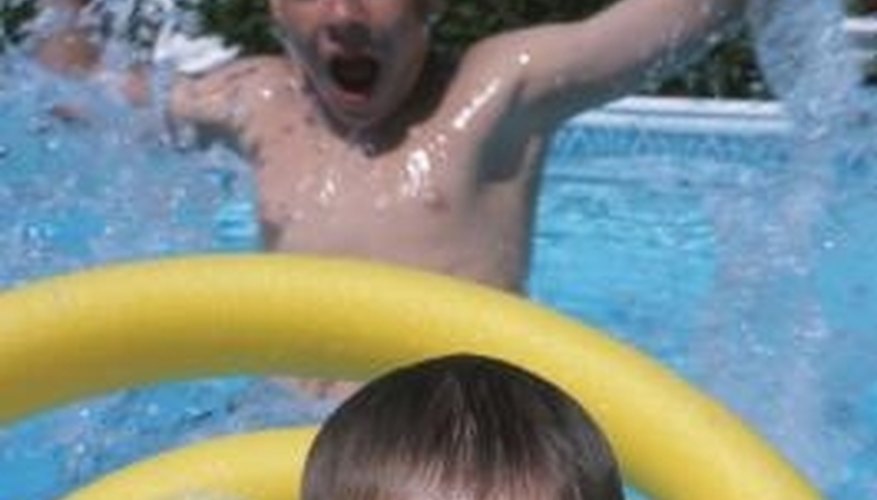 The Polaris Caretaker 5 is an in-floor system for pools and spas manufactured by Polaris. The in-floor technology helps regulate and maintain a pool or spa with its integrated filtration, chemical balancing and energy controlled system. This custom-designed water management machine uses temperature control, water circulation and rotating pop-up head cleaners to maintain a healthy water environment for swimming or relaxing. Regular care and inspection of the Polaris Caretaker 5 can help optimize its continued performance.
Clean the filtration system if spots begin to appear in the pool. Unscrew the union nuts from the valve using a wrench. Remove the cup strainer. Rinse the spray cup thoroughly with a garden hose or sink faucet to dislodge dirt and debris. Replace the cup strainer in a cone-up position. Align the O-ring and hand tighten the union nuts.
Check all the auxiliary valves if pressure is lower than normal. The auxiliary valves include surface returns, waterfall, spa and overflow. Ensure that all the auxiliary valves are closed.
Turn the pump on and off several times if the 5-port valve fails to cycle. The valve might be jammed. Cycling the pump on and off can help to clear the system.
Inspect the 8-port valve if it is leaking. Check around the face seal O-ring and beneath the top plate for debris. Dislodge the debris by wiping it with a clean cloth and rinsing with a garden hose. Debris can prevent a proper seal and lead to leaking.