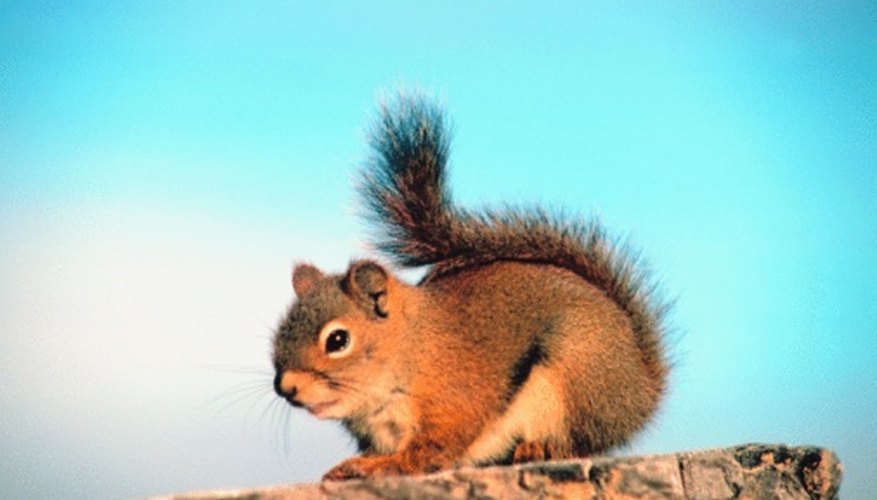 Jupiterimages/Photos.com/Getty Images
Squirrels can cause damage to gardens and homes. They damage homes by nesting in them. And they damage gardens by eating plants and bulbs or stealing food from bird feeders. Squirrels have ferocious appetites, especially in the fall when they are storing fat for their winter hibernation. You can catch a red squirrel using the same methods you would to catch other kinds of squirrels.
Inspect your home to determine where squirrels have gained access. You will need to watch the squirrels to determine their most traveled routes.
Buy a squirrel trap from your local hardware store or borrow one from your local animal control agency.
Place the trap on a route frequented by the squirrels. Bait it with peanut butter or crushed nuts. Secure the trap door open and do not set the trap for several days. Allow the squirrels to become accustomed to eating from the trap.
Set the trap after a couple of days. Check the trap every two hours. When you catch a squirrel, travel some distance from your home to release it in a wooded area.
Things You Will Need
Trap

Peanut butter or crushed nuts
Warning
In many states, the squirrel is classified as vermin and therefore can not be released on a neighbor's property. Check with your local animal protection agency before proceeding.