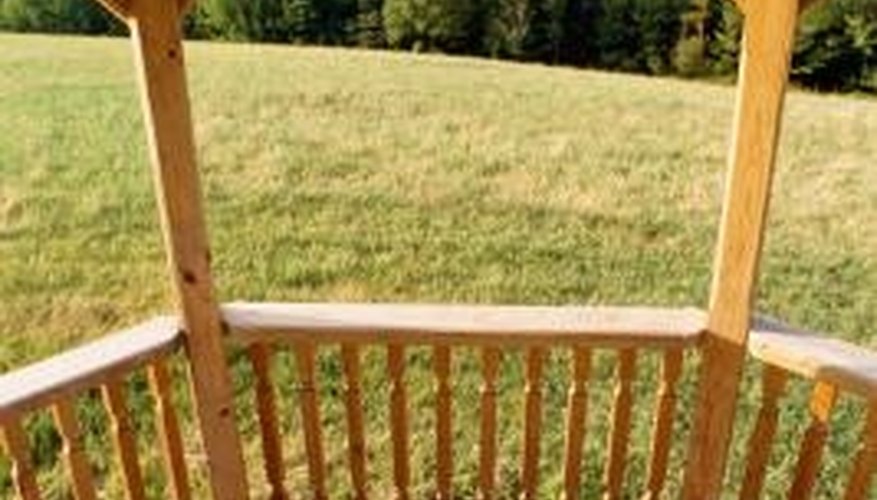 If you find yourself spending more time at home, you might want to upgrade your outdoor living space. But it can be difficult to know where to start, especially if your home improvement funds are limited. Major home improvement projects, like the installation of an in-ground swimming pool or adding a new deck, might be beyond your price range. Even so, you can upgrade your back yard for less than $1,000 if you choose the right projects.
Add a vegetable garden to your backyard. You can put in a garden at a very low cost if you are willing to do the work yourself. All you need are some shovels, rakes and hoes, and plenty of time to do the work. After that vegetable garden is in place, you can enjoy fresh produce all season long.
Find an old tractor tire a farmer is giving away and transform it into a colorful flower garden. Tractor tires can make wonderful containers for gardening since they give you enough space to enjoy a good mixture of flowers and other plants.
Lay down paving stones to create a path from your backyard to your garden area. You can buy paving stones for just a few dollars at home improvement stores, so you should be able to create quite an elaborate path for just $100 or so.
Build a gazebo in your backyard and create a relaxing oasis for an affordable price. If you buy a ready-made gazebo, you could go over the $1,000 limit. But if you build your own, you can have that gazebo for a fraction of the cost. You can purchase ready-made kits that you simply put together, or you can design your own plans for a gazebo.
Add an inflatable or metal frame pool to your backyard. You can find inflatable pools for well under $100, and metal frame pools for less than $500 at the time of publication. These pools come complete with filter systems, ground covers, pool covers and ladders, so your only additional expense would be pool chemicals and the cost of a fence.
Things You Will Need
Garden tools

Paving stones

Gazebo plans or gazebo kit

Inflatable or metal frame swimming pool