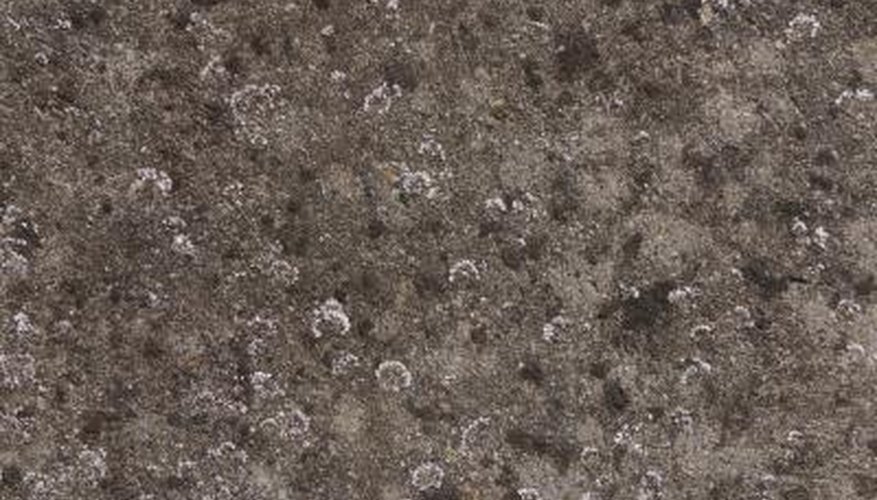 Granite is a type of rock used in the composition of a variety of products, such as countertops and tables. Known for its strength and durability, granite does not crack or shatter easily on its own. You can break down granite slabs into smaller pieces with the help of a specialized drill and non-explosive demolition agent.
Step 1
Choose a non-explosive demolition agent such as Dexpan to help break up the granite. The agent should be composed of 89.6 percent calcium oxide, a percentage of organic resin and 2.5 percent ferric oxide.
Step 2
Determine the location of the desired break in your concrete slab. Use measuring tape and a water-soluble chalk to mark the line where you will break the concrete.
Step 3
Using an air hammer drill, drill 1 ½-inch-wide to 2-inch-wide holes along the marked line in your granite slab. Space each hole along the line between 1 and 2 feet apart. Each hole should reach to approximately 80 percent of the slab's depth.
Step 4
Combine 3 parts water to 1 part non-explosive demolition agent in a bucket. Mix the solution until the demolition agent powder dissolves completely in the water. Check the instructions from the demolition agent manufacturer for any additional preparation guidelines.
Step 5
Connect a vacuum hose to an air compressor. Vacuum out the holes previously drilled into the granite slab with the hose to clear out any debris. Use a small measuring cup to pour the solution into the holes, leaving two inches from the surface empty. Retreat to a safe distance.
Step 6
Allow the mixture 45 minutes to an hour to set. The mixture should expand within the holes, causing the granite slab to ultimately break apart into two pieces.