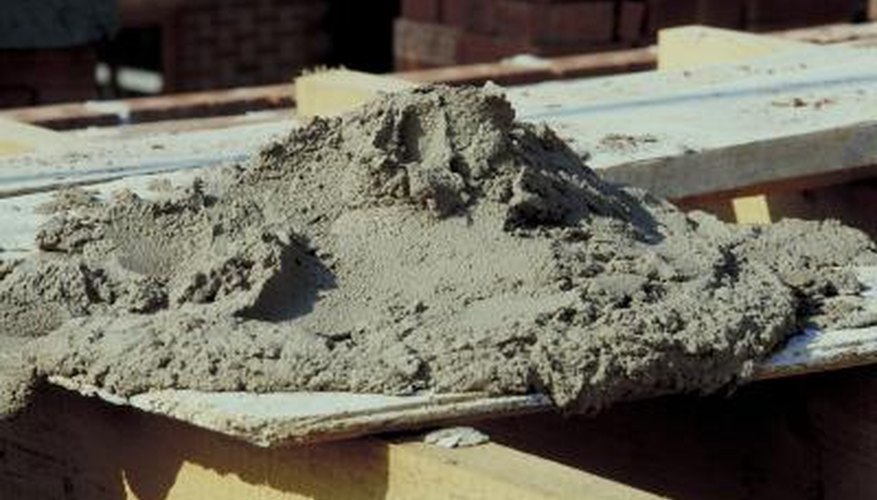 When completing construction projects, there are many different types of cement mixtures that you can use. One option is a mixture of soil and cement. This combination is often referred to simply as soil cement. You should use Portland cement and dry soil is easier to mix through than clay types. The thickness and consistency of the soil and cement mixture that you use for your project is up to you.
Step 1
Add the soil to the cement mixer first. This is especially important if the soil has clumps in it. Mix the soil until it's smooth.
Step 2
Put some water in with the soil if the clumps are stubborn. The water can help break them up and smooth out the soil faster.
Step 3
Pour in your Portland cement and water to mix it smoothly, as well. The cement to water ratio can be about two to one but the consistency that you desire might require slightly more or less water.
Step 4
Continue the mixing process until the soil, cement and water together have the consistency you desire for your project. If you're not sure, consult with the label instructions on the cement.
Things You Will Need
Cement mixer

Soil

Water

Portland cement