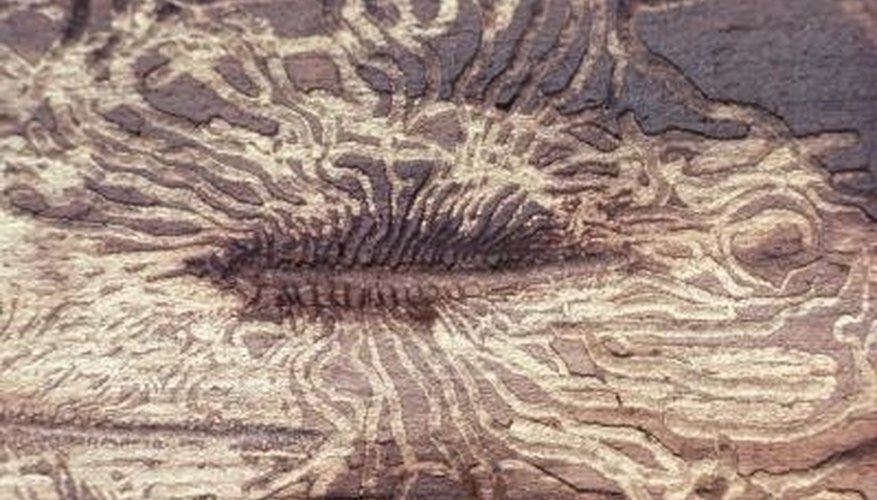 Exterminating termites can prove difficult when they burrow away in hard-to-reach places such as inside walls. Filling a void with a pesticide can be easy, however, with a fogger, which essentially shoots aerosol spray in enough directions to effectively flood any enclosed space. This project requires a can of aerosol termite pesticide that uses a straw tip, commonly available in stores.
Remove the straw tip and cap from the can. Place the end of the straw tip over an open flame until the plastic melts and closes the tip off to seal it.
Place the straw on a flat surface and place the tip of the blade as close as possible to the sealed end of the straw. Apply pressure from the top of the straw until the blade punctures through to the other side. Drag the blade 1/4 inch down the straw to make the incision a bit longer.
Turn the straw on its side so that the incision previously made is now parallel to the surface. Repeat the incision from the previous step to create the last two incisions. Drag the blade through a small amount to create a wider vent.
Replace the cap with the straw tip attached to it on the aerosol can. Test the fogger by depressing the aerosol cap. There should be four separate streams of aerosol coming out.