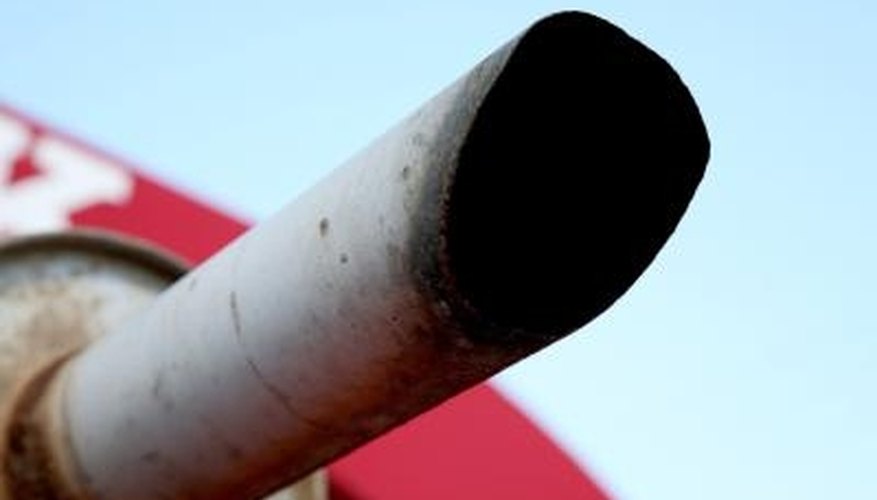 Effective pocket gopher control requires the right tools and the right strategy. Eliminate your pocket gopher problem by attacking them where they live -- the underground tunnel network -- with carbon monoxide. This poisonous gas affects gophers the same way it affects humans; it robs the body of oxygen and causes asphyxiation. The carbon monoxide fills the entire tunnel network, ensuring that all pocket gophers inside the tunnels are exterminated. All you need is a machine with a combustion engine (for example, a car, motorcycle or lawn mower) and an exhaust hose.
Place an exhaust hose over the exhaust pipe of your lawn mower. Test the hose to ensure it fits tightly over the pipe. Also, make sure you use an exhaust hose since this type of hose can withstand the high heat emitted by exhaust pipes.
Place the end of the hose into one of the pocket gopher tunnel openings.
Turn on the lawn mower and allow the carbon monoxide to flow through the tunnel network for 20 minutes. Then turn off the lawn mower.
Cover all openings to the tunnel network with dirt and a shovel.
Inspect your property for any new pocket gopher holes. More holes may appear if some gophers survived the carbon monoxide. Repeat the process until all pocket gopher activity stops.