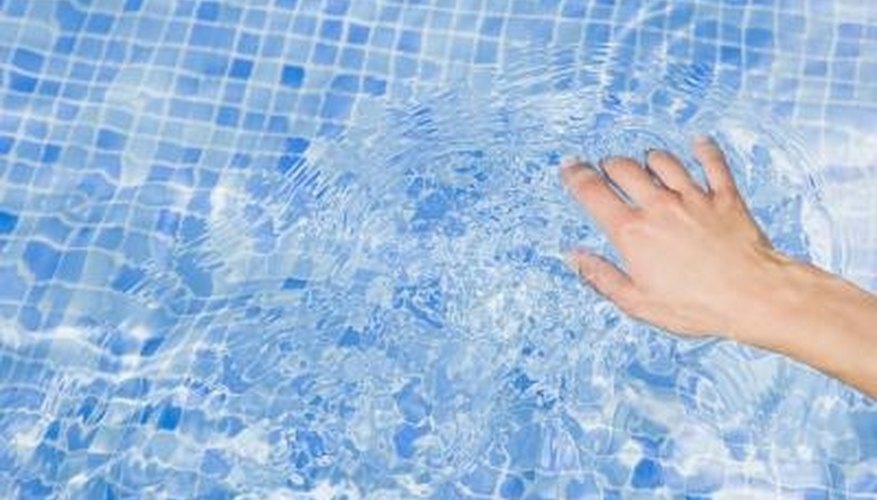 The salt generators commonly installed onto swimming pools create chlorine used in the sanitation of the pool's water. Salt generators like a Pentair salt generator consist of a small control panel and plastic cylinder. The salt cylinder attaches directly to the pool's plumbing and treats the water that passes through it with chlorine. Troubleshooting a Pentair salt generator involves examining the lid o-ring, cleaning the interior of the cylinder, and as well as clearing air from the cylinder's interior.
Unscrew the lid of the Pentair generator's cylinder. Remove the rubber o-ring seated under the lid and inspect it for wear, cracks, or any other signs of damage.
Insert a new rubber o-ring into the lid of damage on the original o-ring exists. If no damage exists reinsert the old o-ring into the lid. A damaged o-ring lets water leak out of the cylinder, potentially causing an air or vapor lock in the system.
Disconnect the small salt cell from the inside of the cylinder. Fill a bucket to the half way mark with water. Pour 1 gallon of muriatic acid into the water. Dip the salt cell into the acid and water mix, but do not touch the mixture with your hands or let it contact your skin.
Remove the cell from the mix after 30 seconds and spray it clean with a water hose. Connect the cell to the interior of the cylinder. A dirty salt cell hinders the sanitizer generating capabilities of the salt generator.
Screw the lid onto the salt cylinder loosely. Turn on the pool attached to the generator and allow it to run until water begins leaking out from under the generator's lid.
Screw the cylinder's lid firmly into place. Air trapped in the cylinder causes an air or vapor lock in the pool system, stopping the flow of water and potentially damaging the pump.