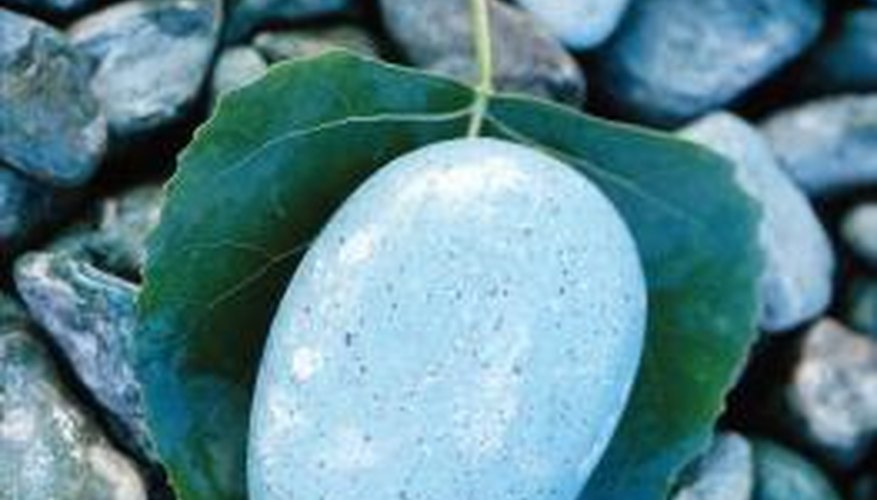 Each spring homeowners rush into their local gardening store in search of the right accessory to make their yard a neighborhood hit. Offerings include pine straw, mulch of all different types and colors, flowers and more. By adding white chat gravel, however, you can add curbside appeal and value by showcasing your plants and flowers. White gravel has reflective lumen, which reflects light, thereby highlighting anything near or around it. You can use white gravel to improve the look of your yard in a weekend or less.
Step 1
Purchase two rolls of landscape cloth. Also purchase the amount of gravel you need for your project, for example, lining shrubbery or placing around a tree base. The number of rolls depends on the size of the job.
Step 2
Lay a tarp alongside the area you will place the gravel. Wear gloves for protection.
Step 3
Dig approximately 2 inches into the ground at the base of your shrubbery. Remove the dirt and place it on the tarp. Continue removing ground cover until you form a dirt floor around the base.
Step 4
Spread landscape cloth evenly along the dirt floor. Use a wheelbarrow to transport the gravel to your project's location.
Step 5
Fill the dirt floor with white chat gravel, allowing for 2 to 2 1/2 inches of thickness. Remove the tarp along with the excess dirt.
Things You Will Need
Landscape cloth

White chat gravel

Tarp

Work gloves

Round point shovel

Wheelbarrow (optional)