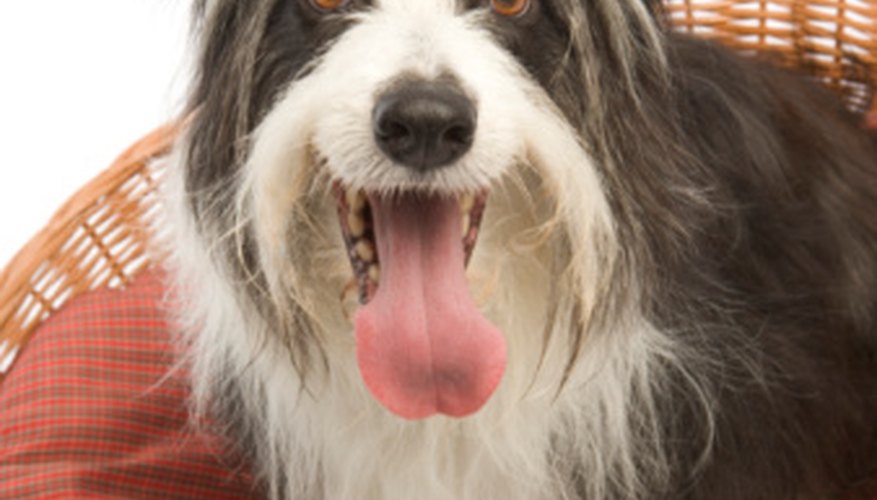 The presence of fleas outdoors goes unnoticed until they happen to make their way into the home. When your pet is seen scratching endlessly and tiny fleas are discovered to be the culprit, it's important to get rid of the infestation before it multiplies further. There are many commercial and natural options for controlling fleas and eliminating them from your home. One of the natural methods is the use of diatomaceous earth. Diatomaceous earth is a natural material made from the skeletons of microscopic organisms called diatoms. Among its many uses, diatomaceous earth effectively kills fleas and other insects by causing them to dehydrate and die.
Vacuum all surfaces possible in the home, including upholstery, non-washable draperies, pet bedding, carpeting, area rugs and flooring to remove flea eggs, larvae and fleas. Immediately after vacuuming, throw away the vacuum bag in a sealed trash bag.
Fill a bucket with hot water and mix in all-purpose cleaner suitable for washing the walls, hard-surfaced furniture and flooring. Wash all these surfaces to further remove fleas in various stages of their life cycle.
Launder washable curtains, area rugs, pet bed coverings and upholstery to kill fleas and eggs. Use the hottest water safe for the articles to be laundered. Place items in the dryer to dry, if possible. Hang-dry the other items to dry completely.
Seal items that cannot be washed or vacuumed, such as stuffed animals or soft pet toys, in a large trash bag. Keep the bag closed in and in a warm or sunny location for two weeks to kill any fleas nesting in the items.
Sprinkle diatomaceous earth over carpeting, area rugs, pet bedding, on upholstery and under mattresses. Leave the diatomaceous earth in place for three days to cause fleas to dehydrate and die by cutting into the fleas' exoskeletons. Repeat these steps every three to four days until the flea infestation is gone.