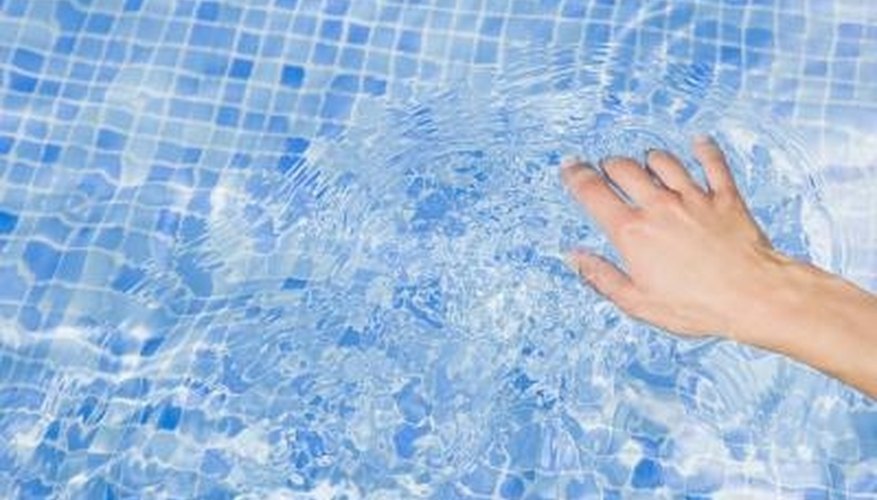 Swimming pool salt generators constantly feed chlorine sanitizers into the water. A salt cell inside the generator converts salt from the pool water into chlorine used for sanitation. During normal use, chlorine residue and other gunk build up on the salt cell, hampering the generator's ability to produce chlorine. Troubleshooting a salt generator involves clearing away any contaminants on the cell and properly priming the generator for use.
Turn off the power to the pool and salt generator. Unscrew the lid of the salt generator. Unplug the generator and pull the salt cell out of the interior of the generator.
Fill a 5-gallon bucket or other container with 4 gallons of water. Pour half a gallon of muriatic acid into the water. Dip the salt cell slowly into the bucket and allow it to sit for at least 30 seconds so the mixture can remove any gunk on the cell.
Pull the salt cell out of the bucket and spray it clean with the water hose. Be careful not to come into contact with any of the water and acid solution.
Insert the cell back into the generator body. Screw the lid loosely onto the generator. Turn on the pool equipment. Once water begins flowing out from the loose lid, screw it on tightly. Priming the generator this way purges air from the cylinder and allows water to flow properly through the generator.