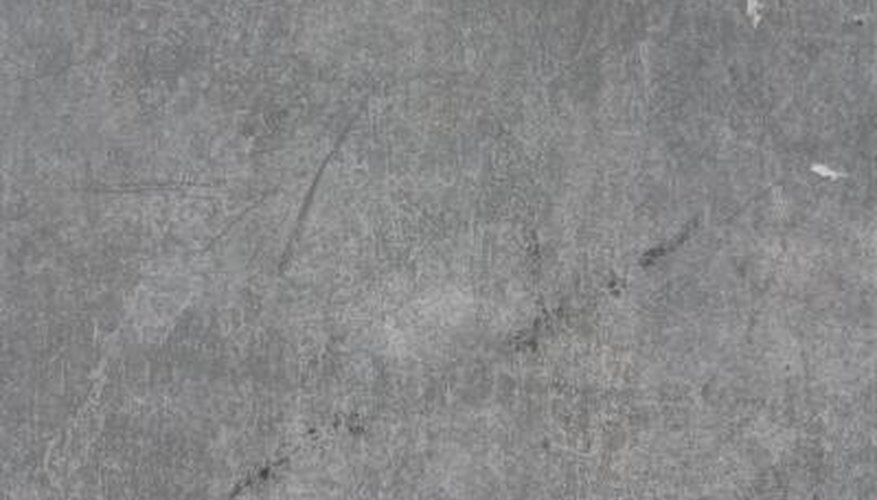 Thompson's WaterSeal is designed to waterproof and protect a variety of masonry surfaces including brick, concrete and stucco. For those unfamiliar with sealing concrete, the process is straightforward and you can execute it in as little as 45 minutes. After 30 days, freshly poured concrete will be ready for the coating of sealant and you can apply the Thompson's WaterSeal without a hitch.
Sweep up debris from the concrete with a broom and remove all objects.
Fill a paint tray with concrete degreaser and apply the degreaser to the concrete surface with a paint roller. If the concrete surface is vertical, apply from the bottom of the wall to the top.
Wait 15 minutes for the degreaser to break apart any oil stains on the concrete and then scrub the concrete down with a nylon brush.
Rinse the concrete surface with a garden hose. Wait 24 hours for the concrete to dry fully before continuing. Make sure that the air and surface temperature of the concrete is above 40 degrees Fahrenheit before moving on to the sealing process.
Fill a pump sprayer with Thompson's WaterSeal and prepare the sprayer for use as directed in the user manual.
Spray a single coat of the sealant onto the concrete using long, slightly overlapping strokes. If the surface is vertical, work from the bottom to the top of the wall.
Wait two to four hours for the sealant to dry before using the concrete surface.