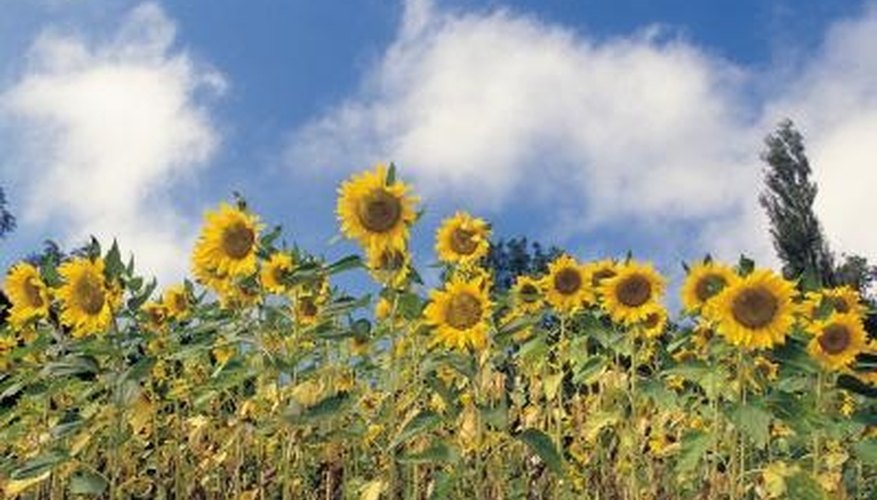 Sunflowers are native to North America and used widely all over the world for their oil and seeds, according to the Thomas Jefferson Agricultural Institute. Domesticated in about 1000 B.C., sunflowers have been cultivated steadily since. They have a long growing season, needing between 90 and 100 days before they're ready for harvest. Sunflowers grow naturally in temperate regions all over the United States. Planting an acre of sunflowers is similar to planting other food crops.
Select a location with full sun and well-drained soil. Sunflowers need both to grow well.
Remove all the weeds and large rocks from the soil with the rake. Pull the weeds out by the roots if possible.
Plant the sunflower seed when the soil warms to at least 50 degrees F. Space rows 2 to 3 feet apart and 1 to 1 ½ inches deep.
Plant 3 to 4 lb. of sunflower seeds per acre of land. Plant the seeds into the rows with the seeder.
Irrigate the sunflower plantings well until the seeds germinate. Keep the soil moist but not soaking to aid germination.