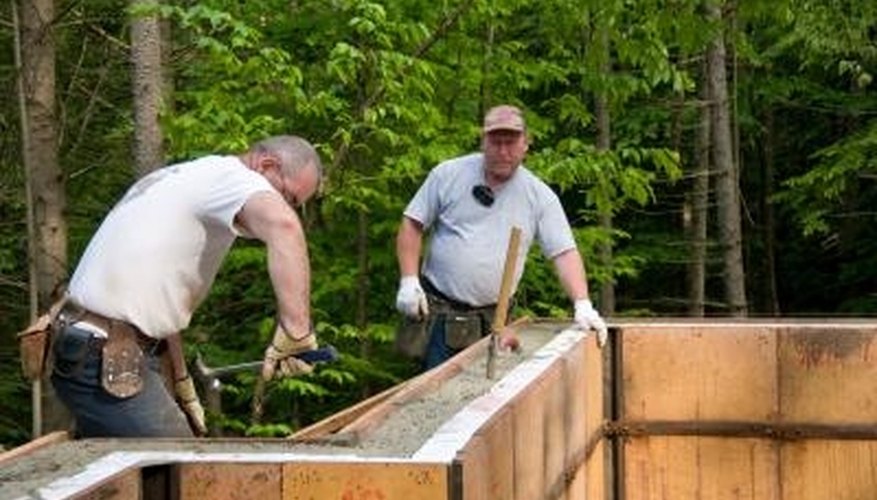 The best way to waterproof a basement is by applying a liquid rubber concrete sealant. Though concrete it durable, it is porous. This means it can be easily penetrated by water. If you have not sealed the concrete, it will allow water to run inside the foundation and into your basement. You have seen the waterproofing on the exterior of a foundation if you have ever noticed the black paint-like material just above ground level. However, it does not take a professional to install this waterproofing. A homeowner can apply this sealant in a few hours.
Brush off any dirt that may be coating the exterior of the foundation's walls.
Protect your hands with rubber gloves and your mouth and nose with a face mask.
Fill a paint tray with waterproofing sealant and position the tray near the exterior of the foundation's walls.
Dip a paint roller into the sealant and immediately begin rolling it onto the concrete surface. Make short, even passes with the roller to paint on a single, uniform coating. Apply the sealant so the coating will remain 2 feet above the ground once the foundation is back-filled. This will protect the foundation from moisture of the soil and will ensure that the basement below grade remains dry.
Wait a minimum of 24 hours before back-filling the soil over the coating.